Azamat Aitaliev is a modern phenomenon. In just a year, he managed to conquer Tik-Tok, making funny videos in bright branded outfits. He has been dancing all his life, so during the global quarantine he discovered a new social network in which he could demonstrate his talent. Positive videos with a guy in colorful clothes quickly scattered across the Internet, turning into memes.
Biography
Azamat Aitaliev was born in the historical Russian city of Astrakhan on April 30, 1986. Azamat's childhood was poor, until the age of 7 he was brought up in a boarding school for children with speech impairment. Ros Aitaliev was without parents, at the age of 7 he was adopted, but this did not make him happy. The child was forced to knit socks and sell them to earn money for the family. In one of the interviews, the guy shared his feelings that he wants to forget and not remember his childhood like a bad dream. Azamat also said that he was beaten and humiliated, so now he does not communicate with foster parents. Having matured, Azamat found his own mother, but she did not accept him, saying that he was not her son. Then Aytaliev realized that he did not have the support of his relatives and firmly decided to succeed on his own, no matter what.
After graduating from the Moscow State Institute, the future tiktoker did not return to his hometown, but remained to build a career in the capital. Azamat Aitaliev created the Childhood Country organization, which helps young talents to prove themselves at national and international festivals and concerts.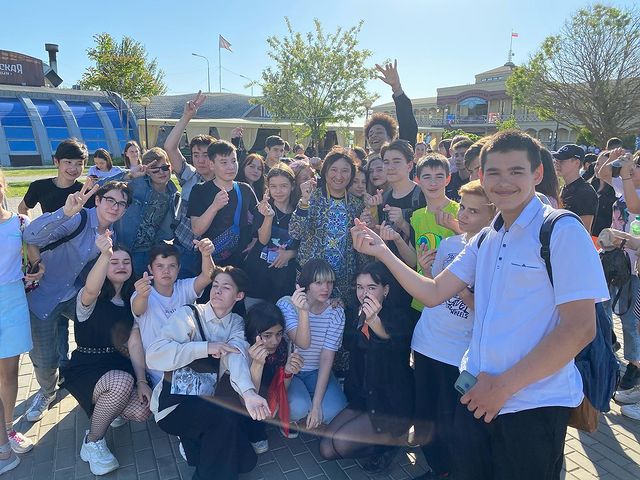 Azamat Aitaliev on Tik Tok
"This is Azamat Aitaliev", "Thank you for childhood", "Azamat is alive", "Legend" – these are memes that have appeared in just a couple of months, and literally haunt the tiktoker.
Despite the fact that Azamat appeared on Tik-Tok in 2020, his videos gained a large number of views and quickly became viral. The Internet was full of memes with the face of a tiktoker after the release of the track by Galym Dosubaev with a telling title and an "infectious" melody "Wow, this is Azamat Aitaliev". The musician himself offered cooperation to Azamat and wrote several tracks to choose from, where the meme came from. As a result, the musical collaboration has become mega popular and has already been listened to over 250 million times. In just a couple of months, Tiktok exploded with more than 60 thousand videos in which users flex to this song, and the image of Azamat in these videos became a meme.
Since then, literally any information about the Tiktor has turned into a meme. So in May 2021, information began to spread on the Internet that Azamat Aytaliev had died. Soon the man recorded a video in which he told what happened, in fact, everything is fine with him and this is someone's cruel joke. After that, a new meme "Azamat is alive" appeared, by analogy with the meme about Guf.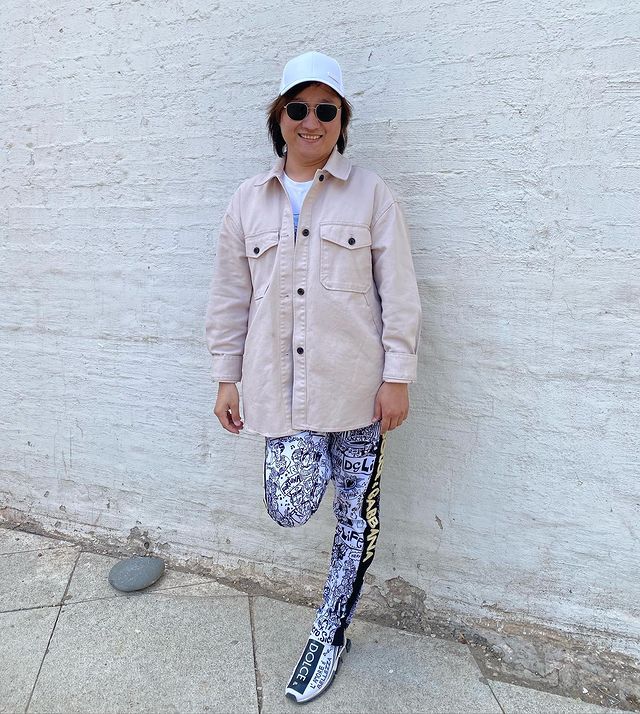 And numerous comments with the text "Thank you for childhood" are nothing more than gratitude to the youth, whom Azamat helped with participation in competitions and festivals as part of the "Country of Childhood" project.
A huge number of teenagers and young people follow the life of the tiktoker, the number of subscribers has already exceeded 1.4 million. To the questions: Who is this, Azamat's followers are humorous and answer that this is a Legend, a Hero and other illogical comments, contributing to the emergence of new and new memes.
Personal life
Tiktoker talks little about his personal life. It is known that he was married and divorced due to not love and self-interest of his ex-wife. At the moment, Azamat has a beloved Elena, whom he calls his support and support. It was she who applied for participation in the Fashion Sentence program on Channel One.
In the program, the couple said that they are planning a future together. And Elena opened the curtain on their relationship, admitting that Azamat sometimes behaves like a child. In the spring of 2021, rumors appeared that the couple broke up, but neither Azamat nor Elena officially confirmed the information.
Azamat Aytaliev Now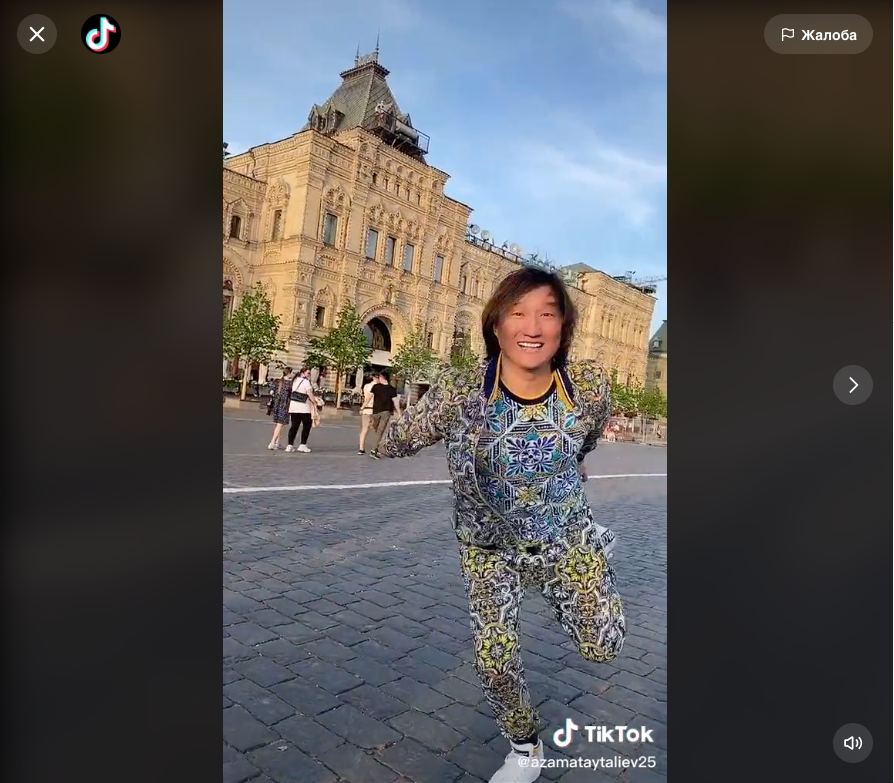 Today, Azamat continues to develop his creative projects and organizes fan meetings with his followers. Tiktoker announces upcoming meetings on the pages of social networks.