In the grand annals of basketball, few athletes have made such an indelible impact as Chris Paul. Known by many monikers, including the "Point God", Paul's influence on the court is undeniable. This piece aims to delve deep into the intricate tapestry of Paul's life and career, highlighting why he's more than just an NBA superstar but an embodiment of basketball greatness.
The North Carolina Prodigy: Beginnings in the Tar Heel State
Long before the roaring crowds and the glitz of NBA arenas, Chris Paul's journey started in the heartland of North Carolina. Nestled among basketball greats hailing from this region, Paul's early affinity for the sport was evident. By embracing the game in his formative years, he showcased his innate talent, setting the stage for what would be a remarkable career.
Rising Through the Ranks: College and Early NBA Days
Choosing Wake Forest for his college journey, Chris Paul began to demonstrate the qualities that would soon earn him his iconic nickname. With an uncanny ability to read the game and a flair for leadership, he rapidly ascended in the college basketball realm. It wasn't long before the NBA came calling, and Paul commenced his illustrious professional career, which was soon to be peppered with accolades and record-breaking feats.
The Point God's Playstyle: Meticulous Mastery on the Court
The term "Point God" isn't just a catchy nickname; it's an embodiment of Paul's playing style. With pinpoint passing, staggering court vision, and a knack for clutch moments, Paul has consistently demonstrated why he's a force to be reckoned with. Few can dictate the tempo and flow of a game as he does, making him a linchpin for any team he's graced.
Achievements and Accolades: Setting the Benchmark High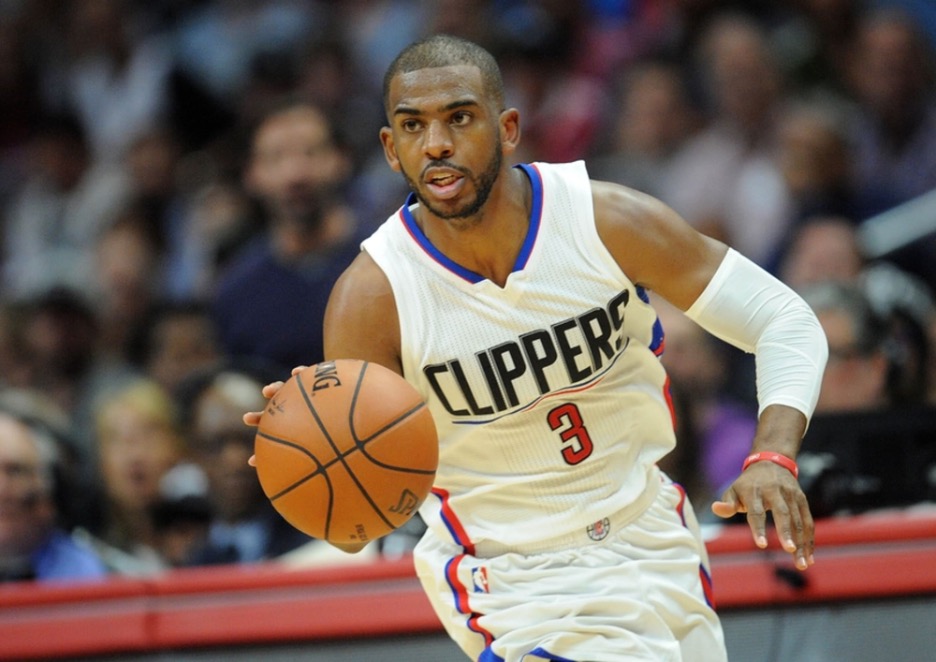 While statistics and titles can never truly encapsulate a player's essence, in Chris Paul's case, they tell a compelling story. Multiple All-Star appearances, All-NBA Team selections, and a slew of other individual honors stand testament to Paul's enduring excellence on the court. CP3 has started every game of his 18-year NBA career.
Paul is a 12-time NBA All-Star, he was the NBA All-Star Game MVP in 2013, he's a four-time All-NBA First Team member, he was the NBA Rookie of the Year in 2006, he's a five-time NBA assists leader, a six-time NBA steals leader and he's part of the NBA 75th Anniversary Team.
Leadership Beyond the Court: A Voice for Change
Basketball isn't just a game for Chris Paul; it's a platform. He's consistently used his influence to advocate for social justice, players' rights, and community upliftment. As the president of the NBA Players Association, Paul's leadership extends far beyond executing plays on the court.
Injuries and Resilience: Overcoming Adversities
Like many athletes, Chris Paul's journey hasn't been devoid of challenges. Injuries have often threatened to derail his momentum, but Paul's resilience is nothing short of commendable. Time and again, he's bounced back, defying odds and silencing critics.
North Carolina's Basketball Legacy: Standing Among the Greats
North Carolina boasts a rich basketball heritage, having produced numerous legends of the game. Standing tall among them is Chris Paul, whose prowess has further cemented North Carolina's reputation as a basketball powerhouse. NBA fans can find the latest odds on the North Carolina betting apps, tracking the progress of upcoming talents inspired by icons like Paul.
The Phoenix Suns Chapter: Lighting Up the Desert
Joining the Phoenix Suns marked a new chapter in Chris Paul's narrative. Here, his experience and leadership played a pivotal role in guiding a young Suns team, helping them reach incredible heights, and reminding everyone of his timeless skills.
Next Chapter With The Warriors
Paul will have a chance to fight for his first NBA championship with the Warriors, but they face a potential dilemma concerning CP3's role. Remarkably, Paul has started in all 1,214 games over his illustrious 18-year career, never once filling a bench role. Marc Spears, a notable reporter from ESPN/Andscape, indicates that this trend won't change anytime soon. As the season kicks off, the Warriors have designs to pair Paul with Stephen Curry in their formidable backcourt.
The question isn't so much about Paul's capabilities as a starter; rather, it's a matter of which player he'll potentially replace in the lineup. While Curry, Klay Thompson, and Draymond Green seem locked in, the conundrum arises when choosing between Andrew Wiggins and Kevon Looney. Given the team dynamics, Looney might find himself transitioning to a bench role, a decision that could be problematic considering the team's regular size challenges on the court.
Mentorship and Growth: Fostering the Next Generation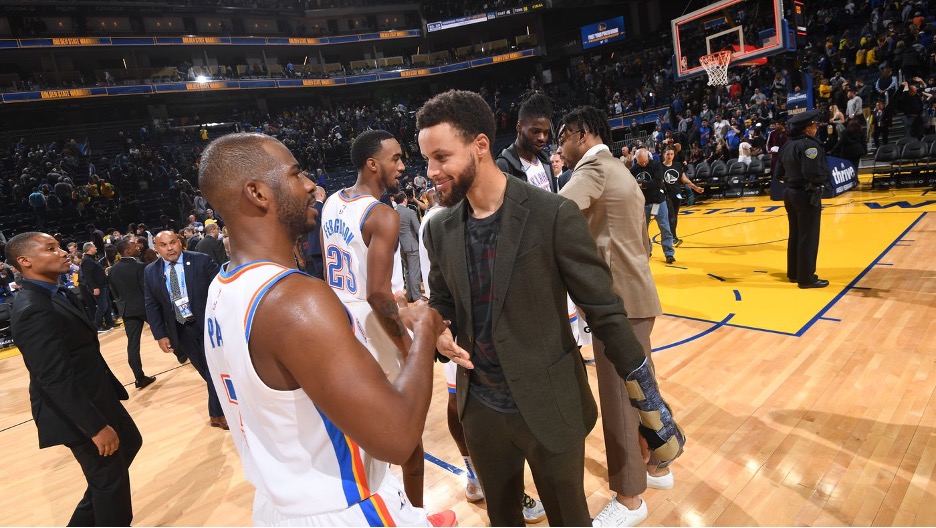 Chris Paul's influence isn't restricted to his peers. Many young players, both within and outside his teams, have benefited from his guidance. By instilling confidence, imparting wisdom, and leading by example, Paul is fostering the next generation of basketball greats.
The Legacy of the Point God: An NBA Giant's Enduring Impact
As Chris Paul's illustrious career progresses, his legacy becomes ever more entrenched. He's not just an NBA star; he's a phenomenon, a testament to hard work, talent, and passion. And as he's affectionately known, the "Point God" remains a beacon for aspirants, signaling what's possible with dedication and heart.
Every chapter of Chris Paul's journey, from the streets of North Carolina to the dazzling arenas of the NBA, exemplifies excellence. His story isn't just about basketball; it's about resilience, leadership, and leaving an indelible mark on the world of sports.