Dilara Zinatullina, who is developing a career as a blogger, captivated fans with her beauty and charm. The popularity of Dilara is largely due to the musician Morgenshtern, the meeting with whom turned her life upside down.
Dilara Zinatullina Morgenshtern's girlfriend: biography
Dilara Zinatullina was born in Ufa on March 29, 2000, she is Tatar by nationality. You can't find information about Dilara's childhood on the Internet, on entertainment sites it is only mentioned that she studied quite well at school and was the most ordinary girl who did not stand out among her peers with any talents or successes. According to some reports, after graduating from school, Dilara entered one of the Ufa universities, but there is no exact information about this fact from her biography. The main factor in Dilara's popularity is her relationship with one of the most discussed characters in Russian show business, Alisher Valeev, who prefers the loud pseudonym Morgenstern to his modest surname. With the rapper, the girl, as follows from the meager biography replicated by the media, met in 2016, and Morgenstern himself first mentioned the name of the young Ufa beauty in his Instagram blog in 2018, when she had already reached the age of consent.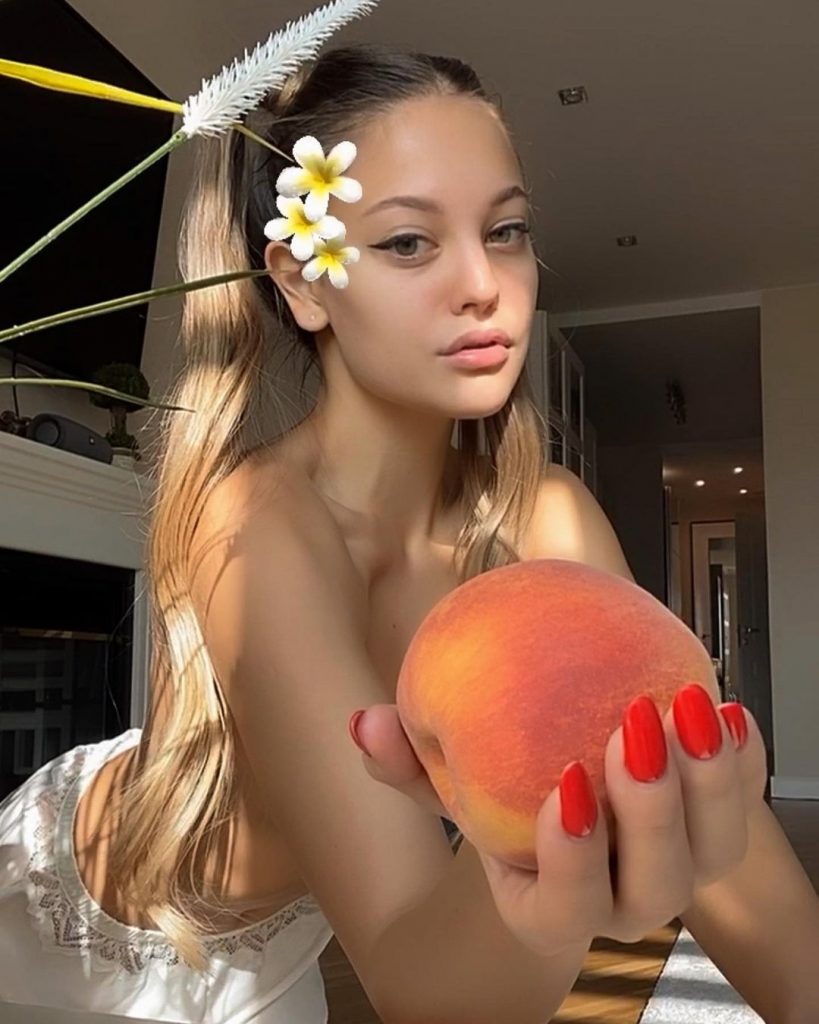 Personal life of Dilara Zinatullina
The name of Dilara Zinatullina is mentioned in the media only in connection with her relationship with Morgenshtern, who was named among the richest musical performers in Russia. The rapper's songs, including the legendary track "Cadillac", brought him one and a half million dollars in 2019 alone. Dilara's personal life cannot be considered separately from the life of a scandalous rapper, because she was not seen in relations with other young people, and it is not known what is in her circle of interests.
In 2019, information appeared that Alisher and the Ufa beauty broke up at the initiative of the musician, who decided to seriously engage in the development of a creative career, which Dilara told her fans about. At the same time, the girl emphasized that she does not feel resentment or disappointment, but continues to treat the musician warmly and communicates with him on social networks with pleasure.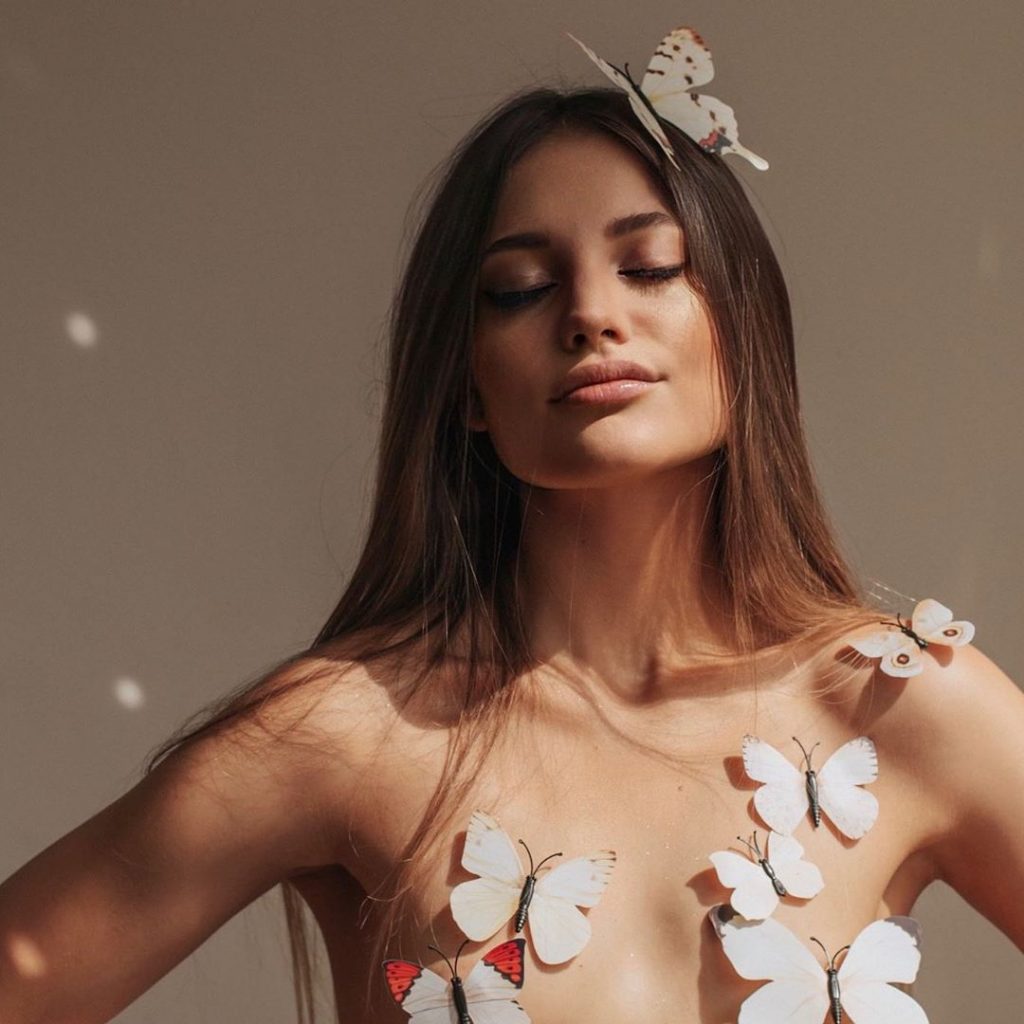 For some time, the teenage audience, which constitutes the bulk of Morgenshtern's fans, was worried about his breakup with Dilara, and his affairs with other girls were discussed in fan circles. The fans could not suspect Alisher that he was really busy writing new songs and was missing a new girl, so they actively discussed how old they are, what their name is and what their idol's new chosen one looks like. However, the rapper was not seduced by the prospect of being branded as the Casanova of the Russian spill, and he, according to him, tired of casual relationships, returned to Dilara.
Morgenshtern's girlfriend now
In the fall of 2020, Dilara and Alisher resumed their relationship. To Zinatullina's credit, it should be noted that she managed to competently manage the popularity that came to her thanks to Morgenshtern and managed to develop her Instagram, to which more than a million people are subscribed. Rumors constantly appear on social networks about leaking filthy information about the relationship of the couple, but basically they have no real basis and are just a way to draw attention to Dilara and her boyfriend.
In an interview for the Komsomolskaya Pravda online publication, the girl said that she was developing her blogging career by posting photos and videos on Instagram and Tik Tok social networks. Indeed, Dilara's photos cannot but be liked, she conquered the Internet not only with her beauty, but also with her ability to show her profitably. Fans of the Ufa beauty are often compared with the famous Victoria Secret model and aspiring actress Barbara Palvin and predict her future in the fashion industry, but she herself does not yet think about what life path she will choose, but is engaged in activities on the Internet.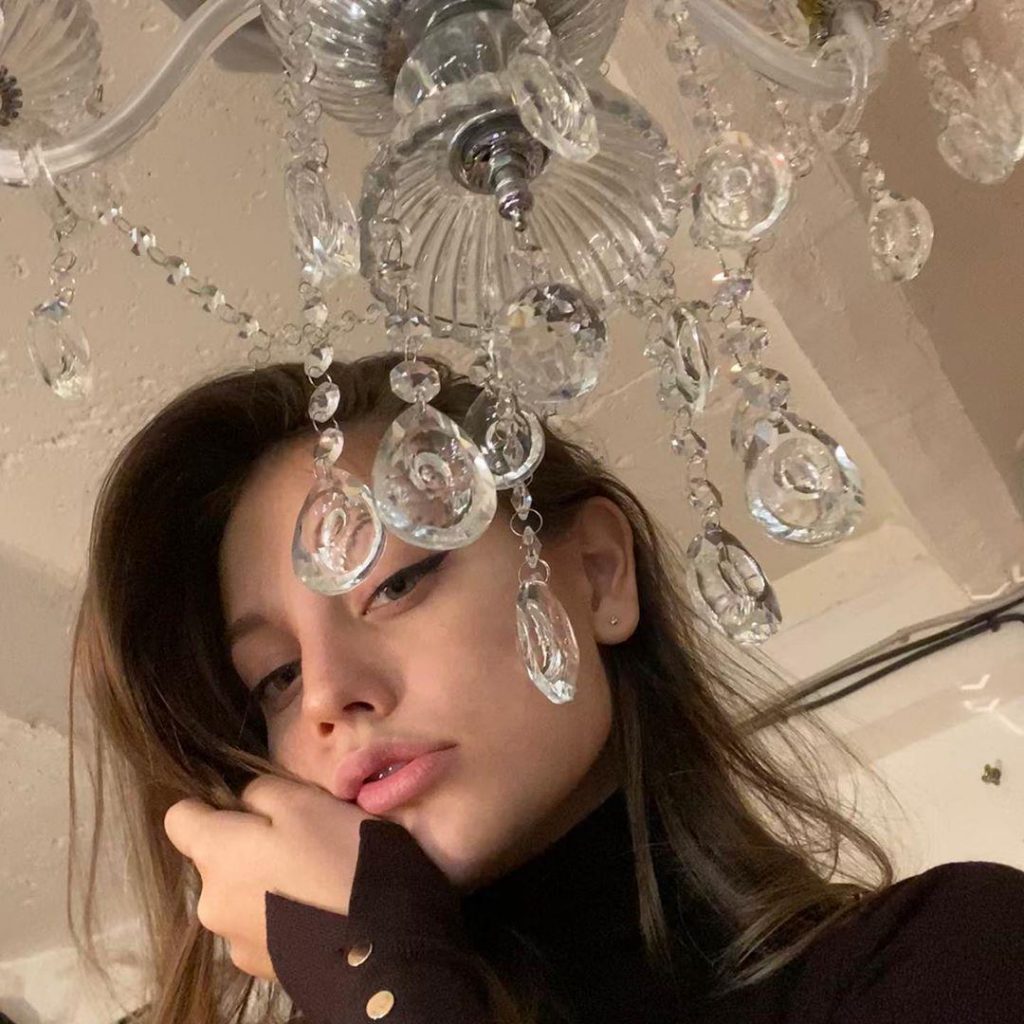 Dilara also told reporters that the bulk of her income is made up of money earned from advertising clothes and cosmetics. At the same time, Zinatullina emphasized that it does not matter to her which segment the product she advertises belongs to, mass market or luxury. According to her, once she held a photo shoot in a dress that cost only one and a half thousand rubles, but complemented the image with a handbag for 100 thousand, which her lover gave her.