Eduin Caz is a Mexican singer and musician, leader of Grupo Firme. It showcases the best of Mexican culture around the world. The musician received recognition in Mexico, the USA and other countries. He was able to combine modern sounding with national Mexican motives. The man achieved success thanks to his talent.
Eduin Cazares Biography: Wiki Data
Eduin Cazares was born in the large Mexican city of Culiacan on July 30, 1994. He has an older brother, Johnny Cazares. They grew up in a poor family. The musician does not talk about his parents and difficult childhood.
Eduin was always looking for an opportunity to make money. The guy did not want easy money from illegal cases. He tried to reveal his creative potential and did what he loved. The student went to the border with the United States, where he played the guitar and sang popular songs. There were always people in line to cross the border who wanted to provide financial assistance to the rising talent. Occasionally, Eduin performed covers on public transport. The interest of the public forged in him self-confidence and a desire to develop.
After graduating from high school, the musical brothers Cazares went to look for a better life in the metropolis on the seashore – Tijuana. There they engaged in creativity and the search for like-minded people.
The young man found time for higher education. He received his bachelor's degree in marketing from the Autonomous University of Baja California.
Music could not bring a stable income. Eduin worked in a clothing store as a salesman. When the guy raised enough capital, he decided to found a group.
Career: Groupo Firme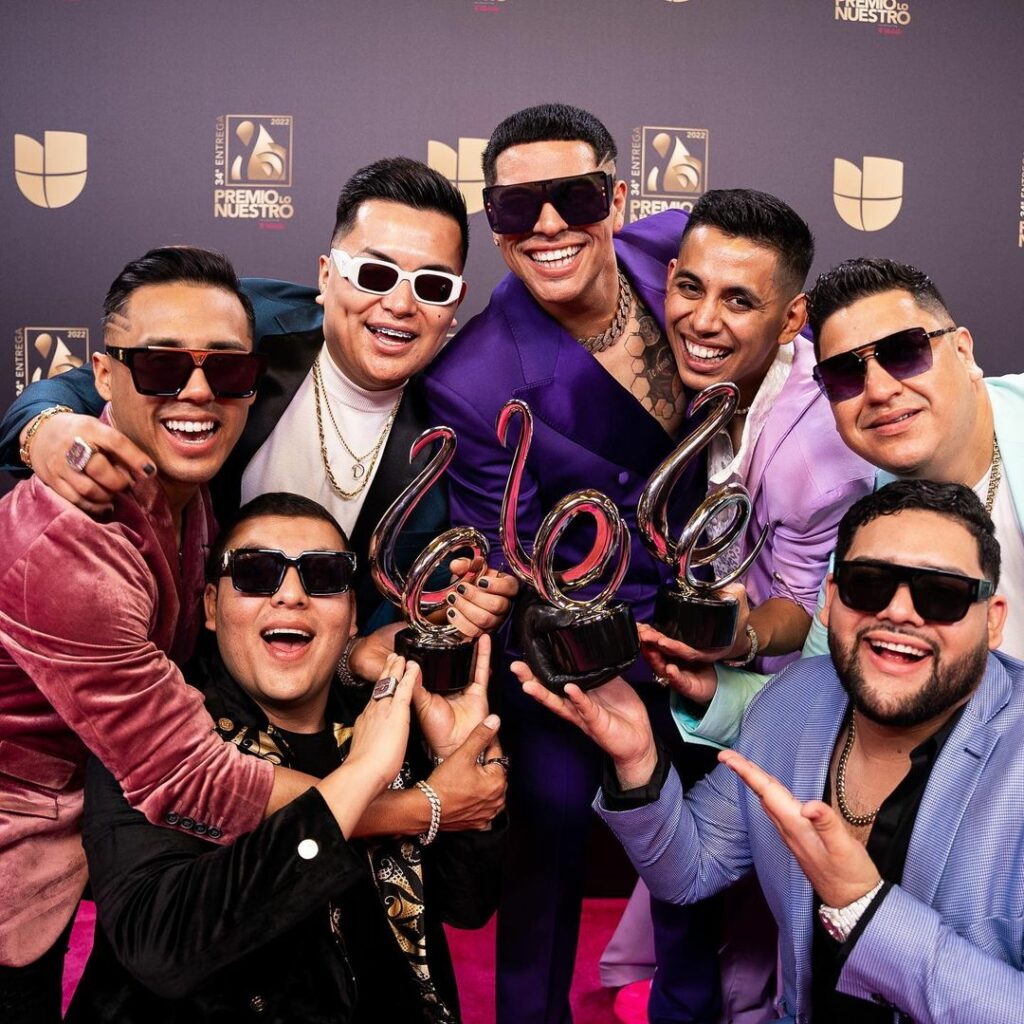 In addition to his incredible talent, his brother played a very important role in the success of Eduin. The musical family worked together towards a common goal.
In Tijuana, Eduin met many good friends who also dreamed of a big stage. In 2014, they joined forces and organized a group to perform in clubs. Collaboration weeded out those who were not ready for the harsh reality of underground musicians. After several line-up and name changes, the Grupo Fuerza group was founded. To avoid conflicts with other local bands with similar names, the guys had to change their name. Grupo Firme appeared in Tijuana.
The team performed covers in clubs and local festivals. This bored Eduin quickly. He started writing his own songs. The labors of the musicians led to the release of the debut album Pasado, Presente, Futuro (2017). Most of the songs became hits and charted in Mexico and the United States.
Awards, constant concerts, crowds of fans rained down on Eduin and his group. In just a few years, he grew from a simple guy to a millionaire.
Eduin Caz Net Worth: Income, Salary
Eduin Caz's income level is easy to estimate from his multimillion-dollar Instagram. 7 million followers can follow his luxurious life, buying expensive cars and traveling. Monetization of content in this social network can enrich a man.
The main sources of income for the musician:
• concerts;
• remuneration for the use of his works;
• advertising contracts;
• entrepreneurial activity.
The total capital of Eduin Caz is estimated at 20 million US dollars. The annual income exceeds 1 million US dollars. A restaurant in Colombia and his own clothing brand have become a successful investment that provides a decent life for the family, regardless of creativity.
Personal Life: Wife and Children
Eduin Caz met his wife at school. They have been friends since childhood. Their love was born long before the financial and creative success of the Mexican musician. His beloved woman's name is Daisy Anahy. She went all the way to fame with her husband.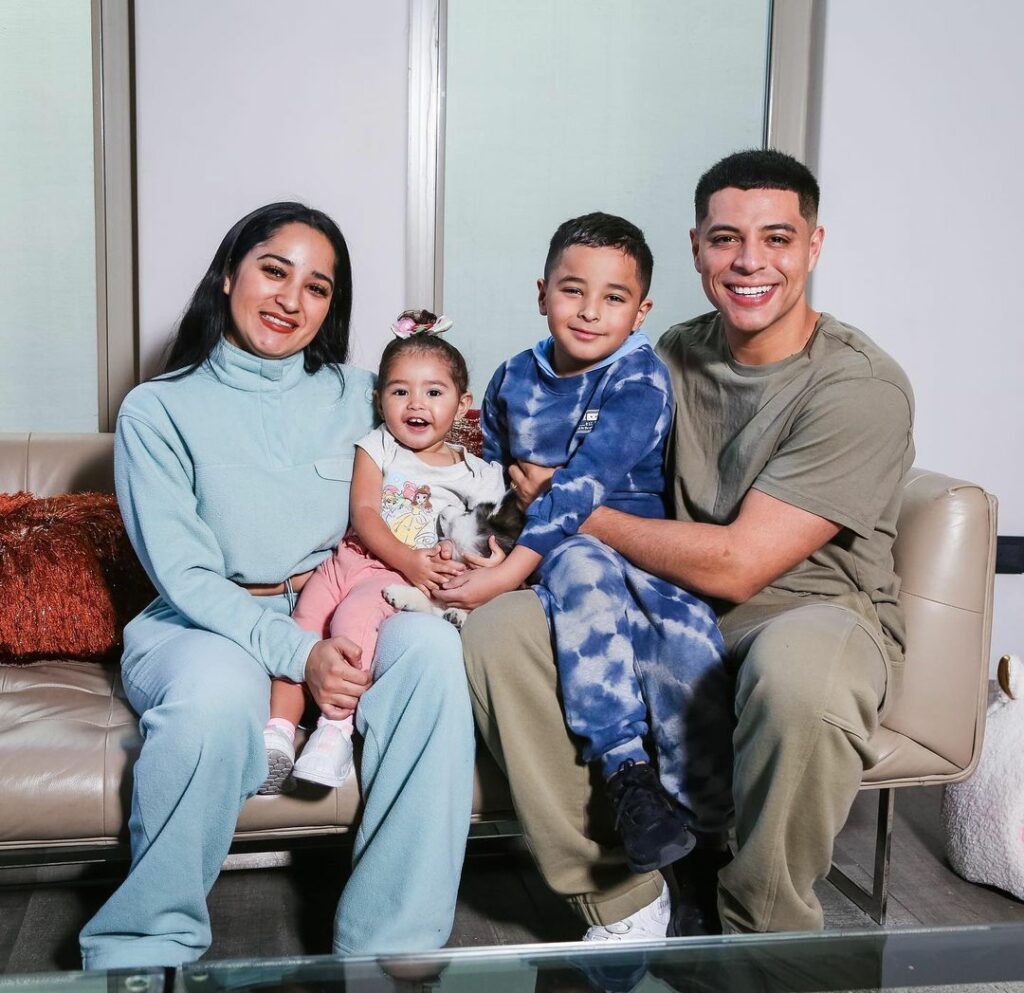 The wedding took place in 2015. The couple later had two children (a boy and a girl).
Daisy blogs on Instagram and Tik Tok. She recently became one of the most popular bloggers in Mexico.
Interesting Facts: Height, Weight, Cars
Eduin Caz is not your average millionaire musician. He remembers friends and relatives, takes care of his family.
In 2022, Eduin received the keys to Mexico City. This is a sign of recognition not only of the creative, but also of the universal human qualities of the musician.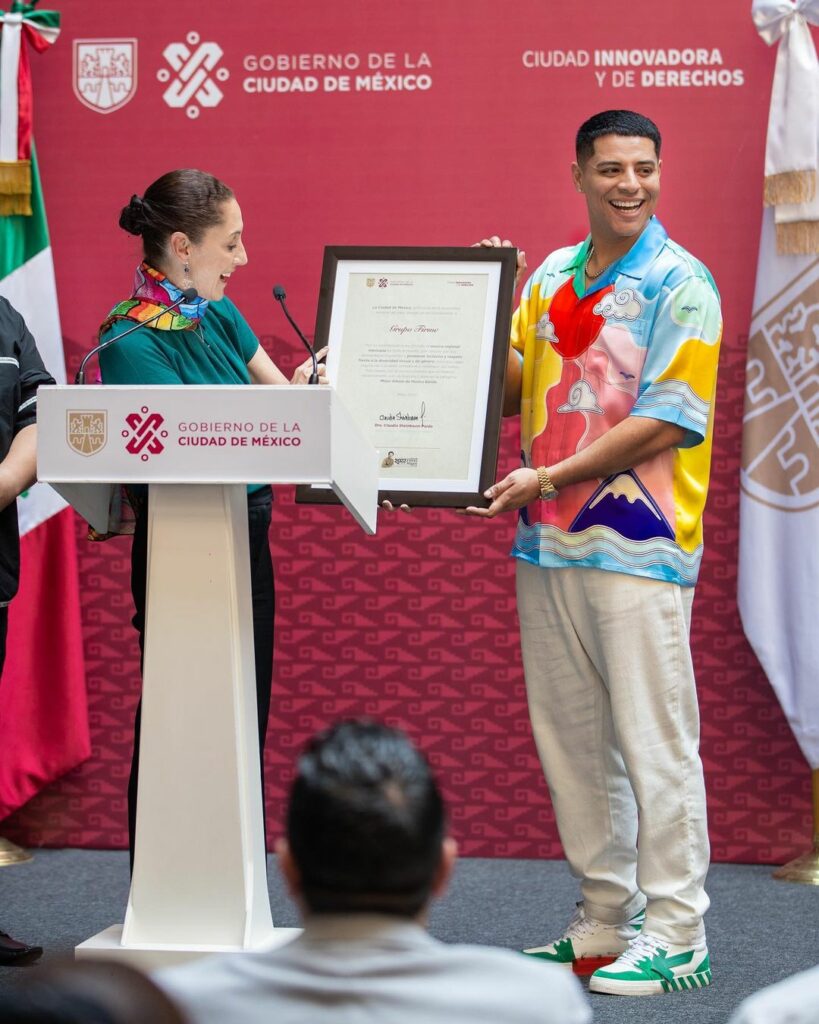 A short man – about 175 cm. He has an athletic build and a weight of about 65 kg.
An unknown woman named Stephanie Hernandez stated that she had a child with Eduin. The musician denied everything. This did not affect his relationship with his wife. Eduin loves cars very much. He spent about $2 million on them. He recently lost his beloved Dodge Ram pickup when he got into an accident. The car is beyond repair.