Elizabeth Poett is an American writer and blogger who talks about life on the ranch and shares the secrets of simple yet gourmet meals. She is the bestselling author of The Ranch Table, a frequent guest on cooking talk shows, and a loving mother and wife.
Biography: Age, Education, Ranching
Elizabeth Poett was born and raised among the rolling hills of Rancho San Julian. Her lineage is an important part of California cattle ranching history. The roots of the family tree take us as far back as 1837, the year the family ranch was established. in the Golden State. Family traditions are based on caring for the land, ethical animal husbandry, and creating a space of joy and togetherness for their loved ones.
Elizabeth never talks about the date of her birth. In several interviews she has mentioned the seventies as the time when her parents met, married and became parents. Even filled with interesting content, her Instagram page does not answer questions about her age.
Despite her deep-rooted connection to the ranch, Elizabeth felt a tug to explore the world beyond its undulating landscapes. Her first significant departure from this familial terrain was during her high school years, spent at a boarding school in Monterey. The thirst for a broader perspective didn't stop there; it took her to Kenyon College in Ohio, where she delved into Spanish History as her major.
Elizabeth then transitioned to the frenetic pace of New York City, immersing herself in the worlds of MTV's News and Documentaries and PBS. Meanwhile, she juggled her media career with hospitality, waitressing to finance her studies at the esteemed Neighborhood Playhouse School of the Theater. However, the shimmer of the city lights couldn't entirely outshine the lure of her ancestral grounds. A career shift brought her to Los Angeles for scriptwriting, and the proximity allowed her to reconnect with her roots. During weekends, she would travel the couple of hours back to San Julian to assist with various ranch activities.
In 2006 and 2007, Elizabeth decided it was time to commit her full attention to San Julian. Building upon her father's wealth of research and fortified by her own forward-thinking perspectives on environmental conservation and ethical animal treatment, she founded the Rancho San Julian Beef Company.
Husband and Children
It was in 2006, during one of these weekend excursions for a cattle branding event, that she met Austin Campbell—a fellow cattle rancher. Their encounter was like a page torn from an old Western romance; he was handling the ropes, while she was part of the ground crew. This serendipitous moment has now become an essential chapter in the chronicles of Rancho San Julian. Fast forward to the present, and their marriage has blessed them with two sons – Jack and Hank, who are now the eighth generation to call this sprawling ranch their home. You can find so many family photos on a woman's social media accounts. For her, family is a very important part of life.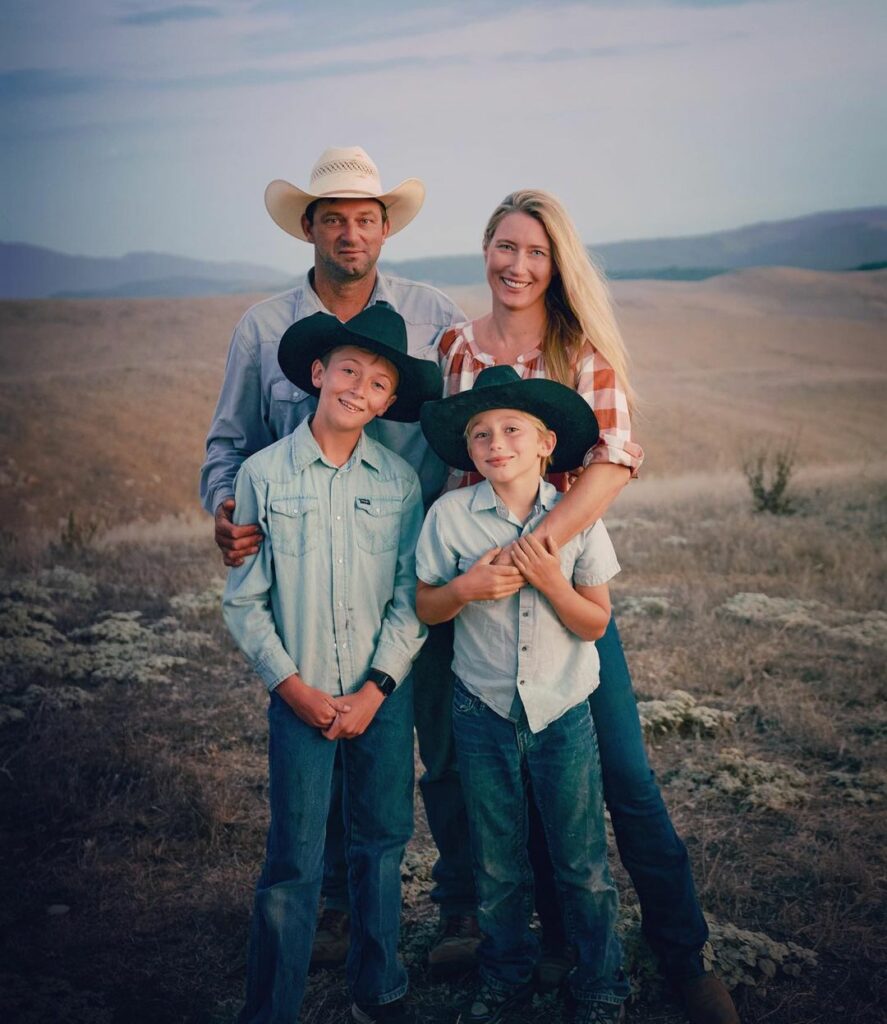 The Ranch Table Cookbook & Ranch To Table Show
Elizabeth released The Ranch Table recipe book in 2018. It is sold all over the world. It contains the best recipes for home cooking. On the author's Instagram page, you can find video guides on how to cook your favourite dishes from the book.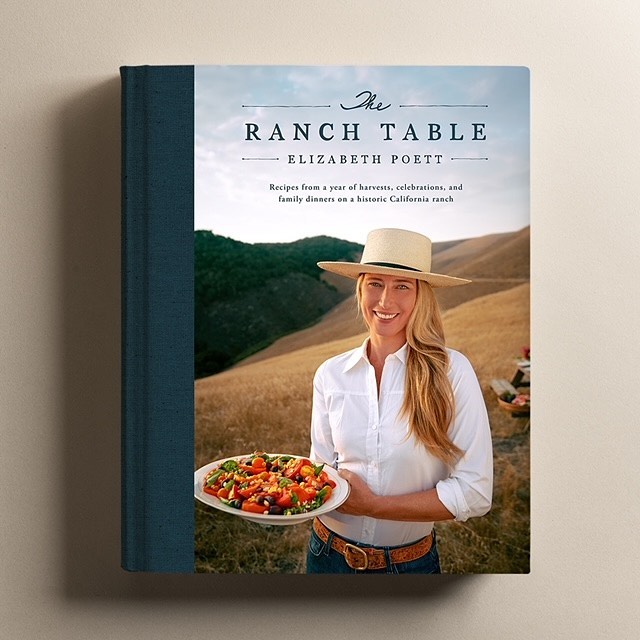 Elizabeth's role as an educator and culinary maven took an expansive turn in 2021 when she became the host of her own cooking show, "Ranch To Table," featured on the Magnolia Network. Through this visual platform, she extends her teachings far beyond the physical boundaries of her ranch, sharing vignettes of daily ranch operations alongside easy-to-follow yet flavorful recipes designed for home cooking. It's a behind-the-scenes look at ranch life that demystifies the journey of food from pasture to plate.
Elizabeth Poett's Net Worth
Farming brings in a lot of money, but there are high costs associated with maintaining a ranch. Elizabeth does not discuss her income, but we have no doubt that the commercial success of her book and show has made her rich. Her net worth may be as high as $1 million. We draw these conclusions based on the fact that her sources of income include book and show royalties, farming, and possible sponsorship contracts. Her husband also earns money, but estimating his income is even more difficult.