Ashley Biden is the last daughter of politician Joe Biden. He is an activist in the social sphere of America and the standard of family relations of the highest ranks of power.
Biography of Ashley Biden
The youngest daughter of Joseph Biden was born in her father's second marriage in 1981, on June 8. Before her birth, the family of the American politician already had two sons, Hunter and Bo. There was also a sister, Naomi, who, at the age of 15 months, tragically died in a car accident along with Joe Biden's first wife. There were also sons in the car, who miraculously survived, but were injured.
Ashley's mother's name is Jill, and her entire biography is connected with teaching. At the time of the birth of his daughter, his father was already a senator in the state of Delaware. The girl was brought up in strict Catholic conditions – she was baptized at the Church of St. Joseph in Greenville. She attended a private school in Wilmington, was a member of the field hockey and lacrosse teams.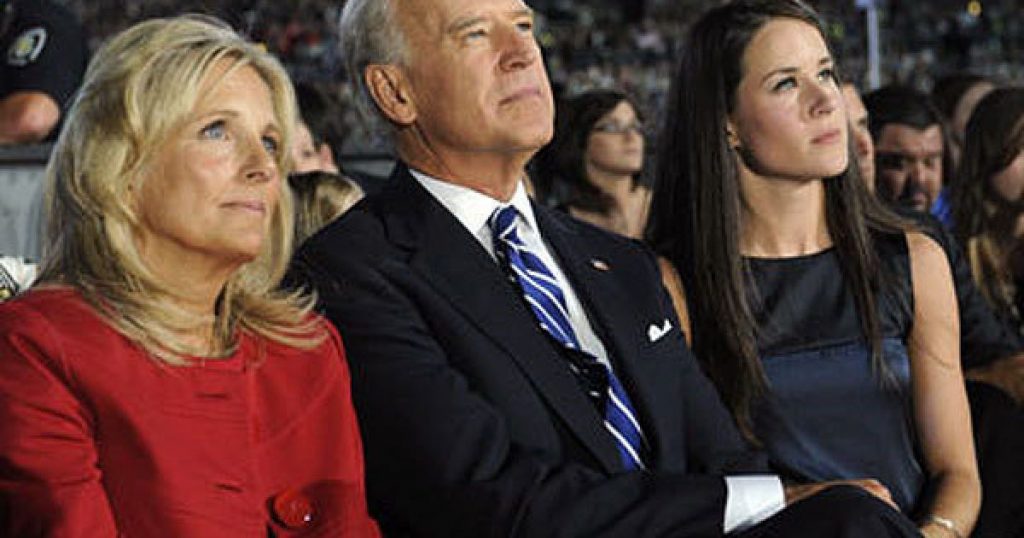 Ashley received her master's degree from the University of Pennsylvania in 2010 with a degree in social policy. Before that, she was in college, and also worked as a camp counselor, an internship at a youth and family center, and even worked as a waitress in a pizzeria. For such a zeal for altruism and the absence of high demands, American society considers the daughter of the country's former vice president one of the most simple and calm girls from the upper class.
Ashley Biden is Joe Biden's daughter
The profession of parents instilled in Ashley a sense of social responsibility. As a child, her father told her that "silence is complicity", so even as a child she participated in the protection of animals. Young Biden was writing letters to a large company when she found out that the famous brand's cosmetics were tested on animals.
The same reaction was when she could not get used to the idea of dolphins stuck in fishing nets. The indignant girl turned to her father, who in turn connected her with Congresswoman Barbara Boxer. Thus, even before entering adulthood, Joe Biden's daughter was actively involved in lobbying for the relevant Act. These stories are known to most Americans who follow the life of the families of politicians.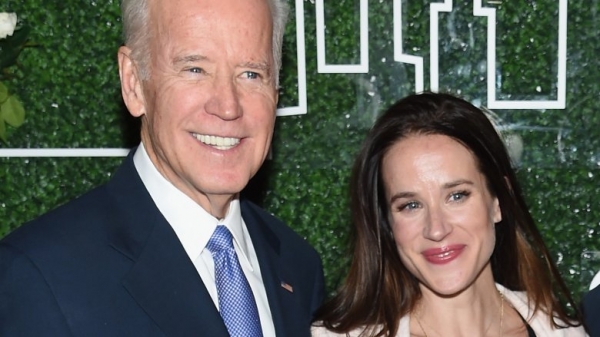 After 2010, Ashley Biden has been closely involved in social work with different segments of the population. At first it was youth – it concentrated all its efforts on juvenile justice. Her career site was the Department of Children, Youth and Families Services in Delaware. Her merits included a program to support victims of violence and victims of firearms. Also a great contribution to the eradication of violent crime was made by her personal SWAGG program. Ashley was a member of the Center for Justice and actively fought for the rights of convicts.
Relations with her father have always developed well, according to the girl – she literally "adores" him. Joe Biden, in turn, has always supported all of his daughter's new projects. In 2017, Ashley founded her personal brand Livelihood, which means livelihood. All proceeds from items sold go to communities to help the population. The entire Biden family was present at Fashion Week, where there was a presentation of fashionable clothes from the youngest daughter.
Ashley Biden's personal life
According to information from the English-language Wikipedia, Ashley Biden has not only positive news. In 1999 and 2002 she was detained by the police. First time for possession of recreational drugs. It happened in New Orleans when the girl was only 18 years old. Then the charges were dropped. The second time she made verbal threats was against an officer who detained her friends near a nightclub on Division Street.
After a cheerful youth, already at the stage of obtaining a diploma, the last daughter of a US presidential candidate met her future spouse. She owes the meeting to her older brother Joseph Beau Biden, who died in 2015 from brain cancer. It was this tragedy that inspired her to create her own clothing line for charity.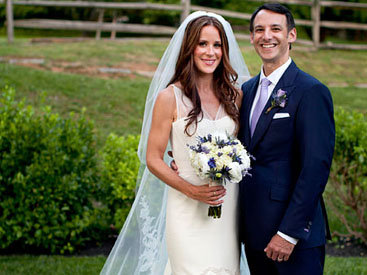 The wedding took place in 2012 in the same church where little Ashley was once baptized. My husband's name is Howard Crane, an otolaryngologist and plastic surgeon. By nationality, he is a Jew, in addition to medical practice, he works at Thomas Jefferson University at the Department of Facial Plastics and Reconstructive Surgery.
Ashley Biden activity today
In 2020, Ashley is working hard in social politics. She does not maintain public social networks – there is a private account on Instagram with a link to the website of her brand, but it is closed from prying eyes and has just over 600 subscribers. The activist does not allow outsiders to see her personal life and all the photos that are in the media are of a purely working nature.
The youngest daughter of the 77-year-old contender for the presidency of America, along with her brother Hunter, actively help in her father's election campaign. At one of the speeches, they called his style of government as "tough and honest." Joe Biden is very proud of his children.