Gentri is a popular musical trio that performs songs in different styles. The members of the group are talented men from the USA. They are members of The Church of Jesus Christ of Latter-day Saints, have happy families and enjoy the fruits of well-deserved success.
The name of the group is an acronym that can be deciphered as "gentlemen's trio" or "trio of gentlemen". It fully corresponds to the image of the members of this musical group.
We offer to find out who these bright and talented men are. How old are they, do they have wives, why is there still no Wikipedia article about them?
Gentri Members
Since 2014, Brad Robins, Casey Elliott and Bradley Quinn Lever have been working together. Out of the field of view of the cameras, another participant is working – Stephen Nelson. This is the GENTRI pianist. He is responsible for the musical part of the group's performances. Fate brought together all the men of GENTRI in Utah, but each went their own unique way.
Brad Robins: Age, Wife
Brad is about 40 years old. He is in excellent physical shape. The man is from Centerville, Utah. He started playing music as a child. Despite the fact that he received a very good base of knowledge and skills, music remained his hobby for a long time, and not his main occupation. Brad was a church activist. He participated in a special mission in Moscow, where he spent 2 years. The man traveled to Africa as a member of the BYU Young Ambassadors. It was there in 2011 that he met a girl named Shae, who later became his wife. They got married in 2013. Brad and Shae recently had a daughter.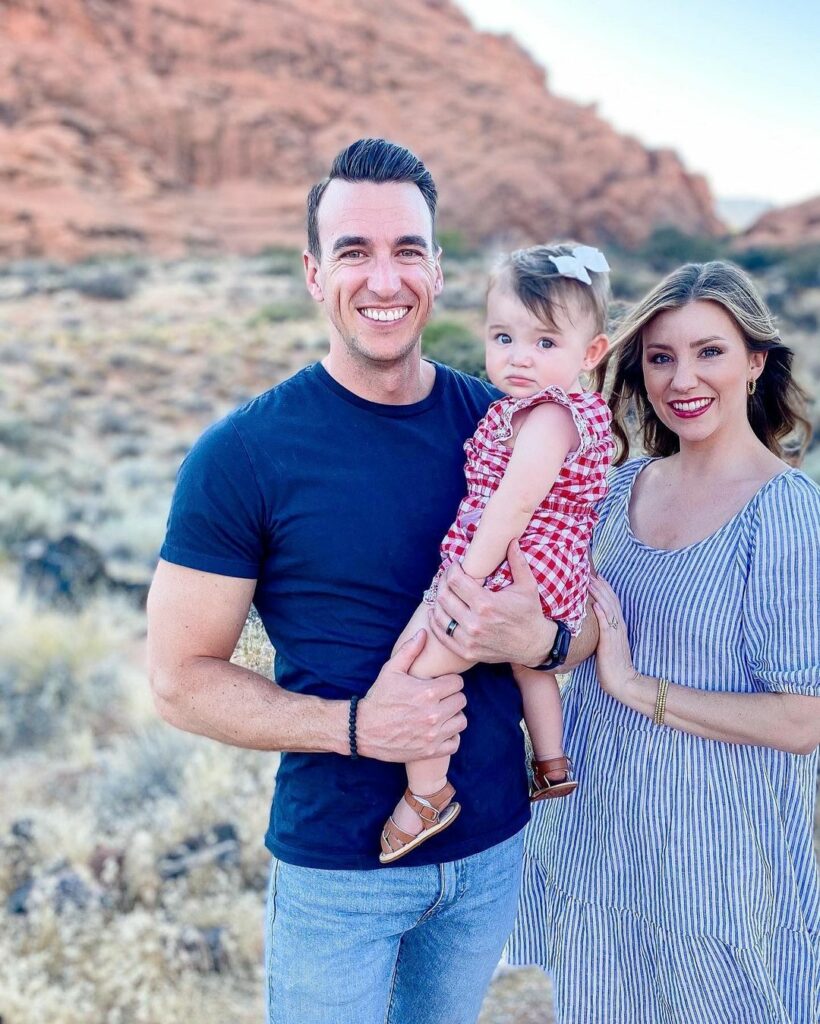 Casey Elliott: Age, Wife
Casey was born in the 1980s (the exact date he and his family did not voice) in California. At an early age, he and his parents moved to Utah. There he studied music and achieved very good results. After school, the guy entered Weber State University, where in 2009 he received a diploma in Marketing & Entrepreneurship.
From 2004 to 2021, Casey was an actor at the Hale Center Theatre. He also has several small film roles: An Hour Behind (2017) and Out of Liberty (2019), Retreat to Paradise (2020).
To realize his professional potential in 2018, the man founded the real estate agency Kat & Casey Remarkable Real Estate. It ran for a year, performed well, but closed because Casey's schedule didn't allow him to focus on the business.
Elliott has been happily married for many years. His wife bore him four children. He tries to devote all his free time to them.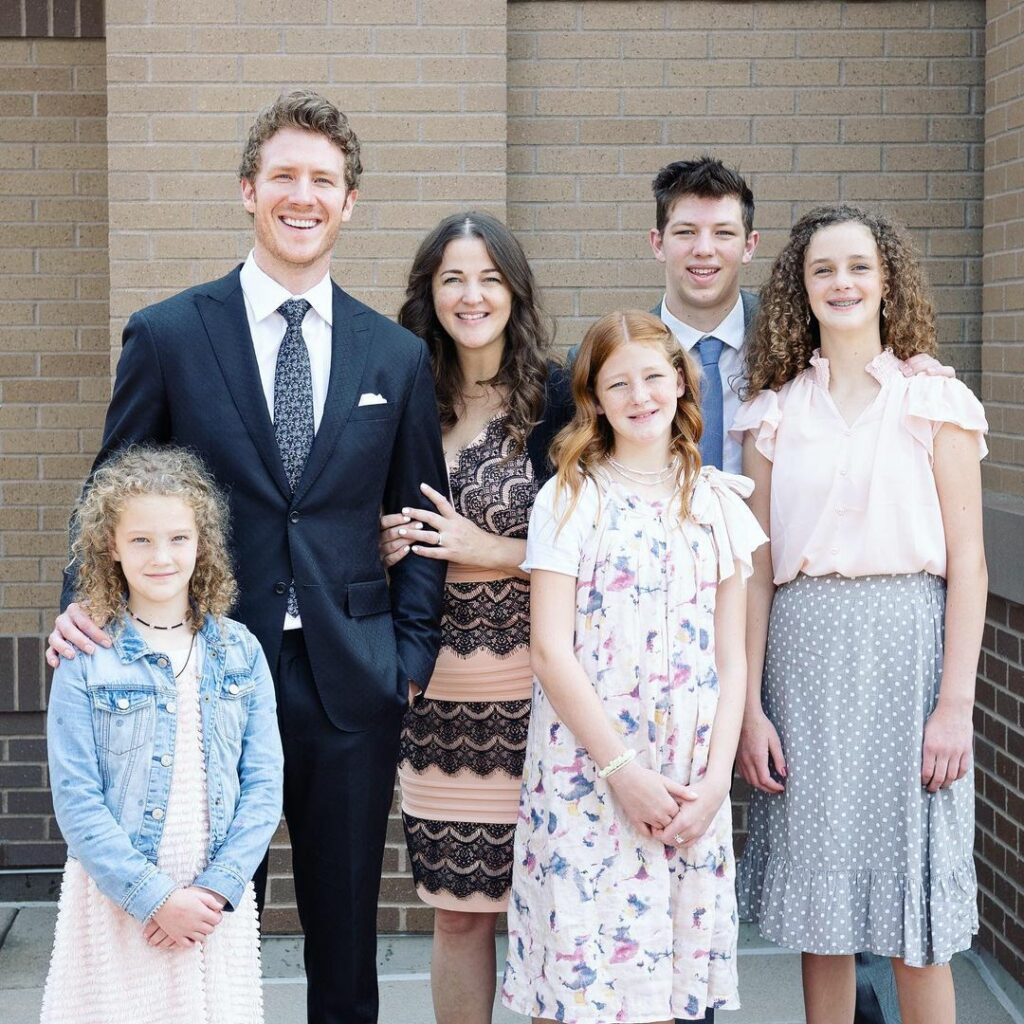 Bradley Quinn Lever: Age, Wife
All members of GENTRI are about the same age. The exact date of birth remains a secret. Bradley is a native of Salt Lake City. He has been passionate about creating video and audio content since a young age. Bradley has always been creative and entrepreneurial. The future GENTRI leader studied sociology at Weber State University.
On November 14, 2018, already an accomplished musician, producer and entrepreneur, Bradley married Leslie Jazmin Kidman. The couple do not yet have children, but they have a third family member – a dog.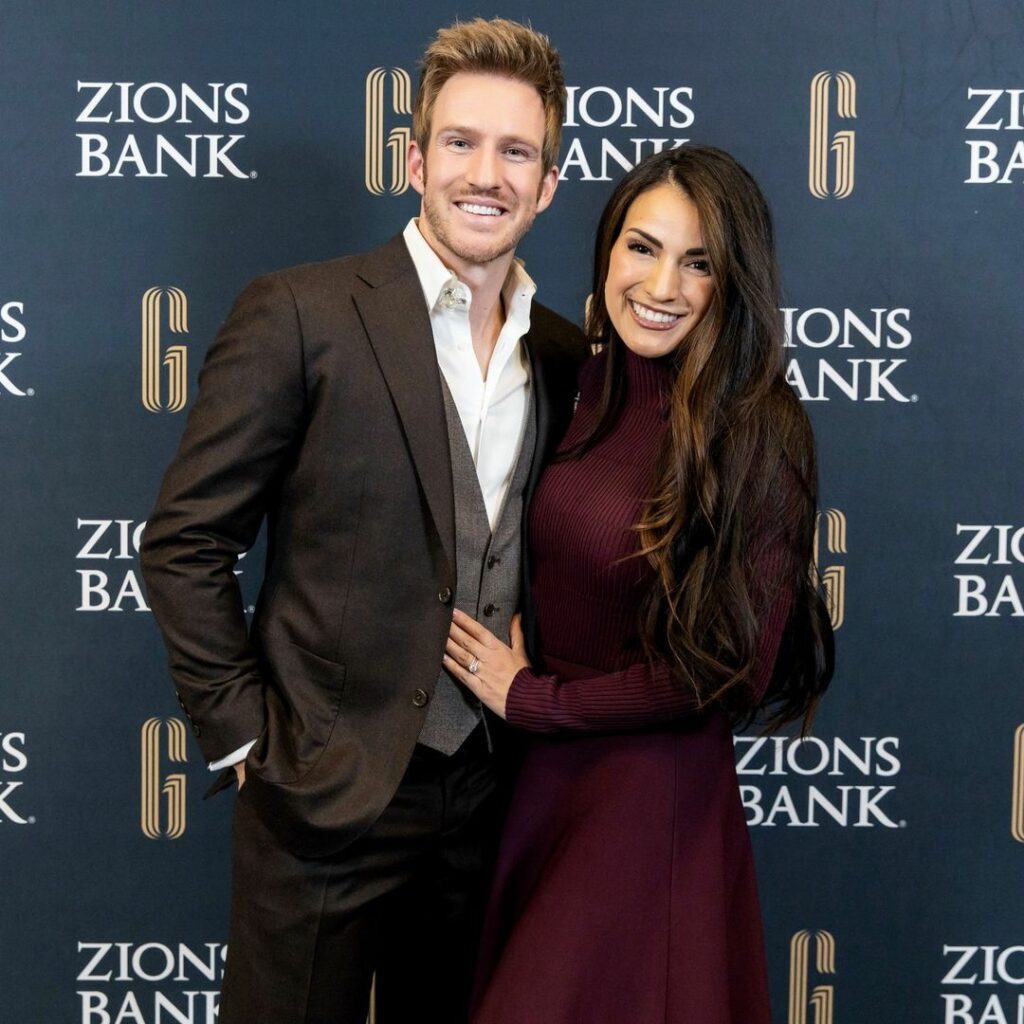 FAQs about GENTRI
Is GENTRI a Mormon group?
The musicians are truly committed to the religious culture of The Church of Jesus Christ of Latter-day Saints. They were participants in various missions around the world, where they spoke about their faith. But the group is not Mormon. Everyone, regardless of religion, can find suitable motives in GENTRI's repertoire. There are religious themes in their tracks. In 2018 they released the album Hymns with twelve popular religious songs. At their concerts, they do not agitate for their church, but give people pleasure from quality music.
Where are the singers from GENTRI from?
The singers from the trio hail from the USA. They were born in different places, but they are united by the state of Utah, where they met and live now. Casey Elliott is the only one who was not born in this state (he is from California), but his family moved to Utah when he was a child.
Who are the members of GENTRI?
The members of the trio are Brad Robins, Casey Elliott and Bradley Quinn Lever. The fourth informal member is pianist Stephen Nelson. Bradley Quinn Lever is usually considered the leader of the group. It was he who created the GENTRI brand. However, each participant plays an important role and is an indispensable part of the team.
How did GENTRI get started?
GENTRI appeared in 2014. By this time, each member of the group was a self-sufficient musician. They worked together on the musical Les Misérables at the Hale Center Theatre. The success of the production prompted them to further cooperation.