Margarita Muradova is a fashion blogger, personal stylist and shopper. In addition to informational content, she gained popularity as the founder of an online school.
Stylist Margarita Muradova – biography
The future trendsetter was born in Ukraine, the city of Kyiv on July 5, 1990. The girl does not cover children's biography facts and family details. From the data on the personal VK page it follows that in 2003 Margarita graduated from the gymnasium. In 2010 she graduated from the Faculty of Philology of Kiev University.
At the age of 20, Rita started her blog, where she shared her observations about style and fashion with readers. At that time, she worked as an assistant director in a modeling agency. In her interview, the beauty blogger notes that she managed to get connections with models and photographers. Gradually, she began to shoot her images and describe them. Muradova's professional look was also sought by her friends, whom she accompanied on shopping trips.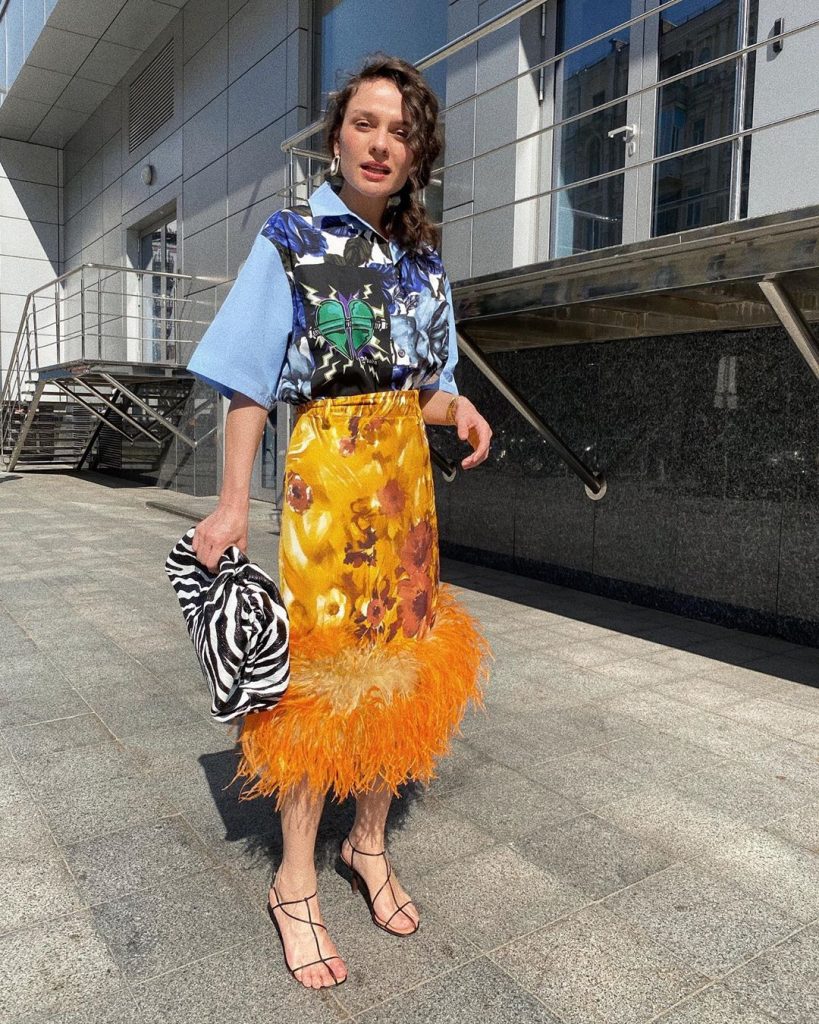 For the full-fledged title of a personal stylist, Margarita left a permanent and stable job, experienced a financial crisis. She took her business seriously – she watched videos, completed several online and offline courses, studied specialty books. In parallel, she already maintained her blog on YouTube, which she founded in 2009.
Margarita Muradova Instagram and YouTube
From a long interview for the Ukrainian public, it follows that Muradova managed to get a stable income as a personal stylist in 2 and a half years. During this time, she founded her own online school "Stylist", whose task is not only to teach the profession of a stylist, but also to teach blogging courses in this direction. The main goal of Rita's educational activities is to teach people to define their own style and create the right images.
The fashion blogger herself has a restrained taste in clothes. Behind her, the use of bright prints is not observed, since Margarita prefers the French vision in the selection of her bow. On Instagram and on the girl's YouTube channel, all content is devoted exclusively to work. It is not exchanged for personal vlogs and pays all attention only to the review of fashion trends and beauty secrets.
Personal life
Since 2015, a young man named Konstantin Ryabov has been present in Rita's life. He took an active part in the promotion of the stylist's information business. He is the creator of one of the services for the implementation of social network development algorithms. Later, the description of Konstantin's biography included the title of consulting specialist and master of visual presentations for online school courses. Whether the relationship of the couple has survived for 2020 is not known for sure. However, on the official website of "Stylist" Muradova's companion is listed in the section of curators.
Now
As of mid-May 2020, about 800 thousand Internet users are following Margarita's biography. In daily stories, the stylist talks about the success of the students of his school and shares their rave reviews. On YouTube, the beauty blogger continues to publish several videos a week about the latest trends in women's fashion, mistakes in the design of his style and images of famous people.