Marina Morgenstern (married Marina Valeeva): self-employed entrepreneur, mother of famous rapper and blogger Alisher Morgenshtern.
Biography of Morgenshtern's mother
About the parents and family of the most outrageous Russian rapper and blogger – Morgenstern, there is not much information on the open Web. It is known that his mother's name is Marina, she lived almost all her life in the city of Ufa.
The surname Morgenshtern belongs to Marina's parents (Alisher's grandfather, Yuri Morgenshtern, who was mentioned by blogger Yuri Dud that recently he was allegedly very ill and Marina and other relatives were allowed to apply the euthanasia procedure to him).
Although the young rapper himself in many interviews claimed that he was brought up only by his mother, who gave him 100 rubles a day, in fact, Marina in the past is a fairly well-known and wealthy businesswoman. Until recently, she had a large network of flower shops "Nicole" in Ufa. Also, Marina has repeatedly supplied flowers for government agencies for public procurement (from open sources, there are more than 50 of them). In addition, she had a lot of real estate (both commercial and residential in the form of apartments and residences), which was valued at 50 million rubles.
In 2017, Marina sold her business and most of her real estate and moved permanently to Spain, where she still lives. Alisher Morgenshtern himself associated this decision of the mother with the fact that she was faced with the Russian authorities, who simply took away all the business premises from her. But it is known from reliable sources that a possible reason for such a sharp change in life was the fact that the entrepreneur, having scored a large number of government contracts, bankrupted her company and took all the money she received with her.
Marina has a twin sister, Natalia, who still lives in Ufa. Natalia Morgenshtern is also involved in the flower business and has an enterprise with the exact same name "Nicole", which is now also engaged in the supply of flowers (the last large order was for a public enterprise for 1 million rubles).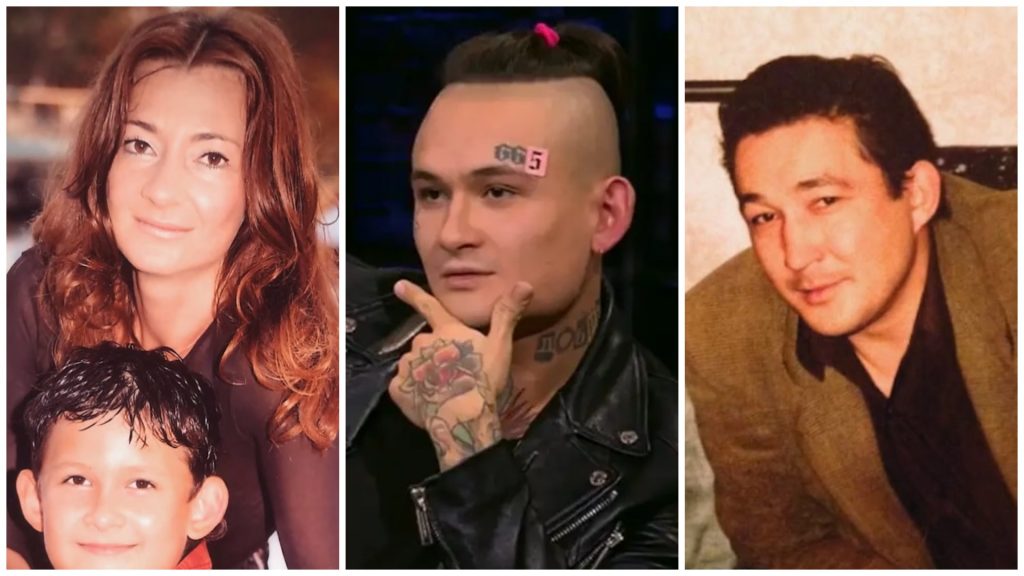 Marina Morgenshtern's husband, Tagir Fagimovich Valeev, was also a major businessman, the owner of Ecomaxservice LLC. The company was engaged in the production of petroleum products, storage of oil and gas. He also served as President of the Weightlifting Federation of the Republic of Bashkortostan. But the marriage did not last long, since Alisher Morgenstern's father was a well-known lover in the city, he had several marriages and had a child from each wife. In 2009, Tagir Valeev passed away due to health problems amid alcohol abuse and stress after losing his entire business.
In December 2020, during the release of the TV show Let's Get Married, in which Alisher Morgenshtern and his friend, rapper Artem Gotlib (Slava Marolw), took part, photos of Alisher and the host of the Fashion Sentence show Alexander Vasilyev were shown in his youth. On them, many noted the almost complete similarity of the characters, from which the presenter Larisa Guzeeva suggested that Alexander Vasiliev could be Alisher's illegitimate father and even suggested that they take a DNA test. The rapper himself did not deny possible paternity, noting that he almost never saw his own father, and perhaps his mother had been lying to her son all this time about this.
What Marina Morgenshtern looks like now.
Alisher Morgenshtern's mother has no official pages on social networks, and she is not active on the Internet. At the same time, there are several photos of Marina in her youth on the network, from which you can see how she looks. Many users, in the comments, note the great similarity between Alisher and his mother and common facial features.
In addition, in October 2020, the rapper's mother appeared publicly during the opening of her son's restaurant in Moscow, where she danced with her son and also sang a song. In addition, there is a video on the network in which Marina says a few nice words about her son at the opening of the restaurant and even calls him her little God. "He teaches me to live differently. Once I complained to him, I called: Alisher, they offended me so much, I feel so bad. Do you know what he told me? Mom, it's just a sound, "the parent praised.