Oleh Psiuk is a Ukrainian musician, winner of the Eurovision Song Contest 2022. The author and performer of the hit Mama Stefania He surprised the whole world with a bold call for the release of the Ukrainian military, who were surrounded in the city of Mariupol.
Biography
Oleh Psiuk was born on May 16, 1994 in the small Ukrainian town of Kalush. He grew up in a simple family. His father worked as an engineer, and his mother worked as a shop assistant.
Oleh attended the Polytechnic College to get a technical degree, just like his father. During his studies, the guy worked part-time to help his family and provide for his own needs. From the age of 16 he worked at a confectionery factory. Later, Psiuk was able to get a job at a precast concrete factory.
In 2013, the guy continued to get an education in Lviv (a large city in western Ukraine). He entered the Forestry University. After receiving his diploma, Oleh was supposed to start working in logging.
Studying at the university did not bring joy to the young rapper. At this time, he got into a musical hangout. The guy from Kalush did not want to work in his specialty. However, he decided to finish the job he had begun. In 2016 he received his diploma. The guy openly declares that getting a higher education was a futile undertaking. Oleh returned to his hometown to start working on his creative project.
Musical career (Kalush band)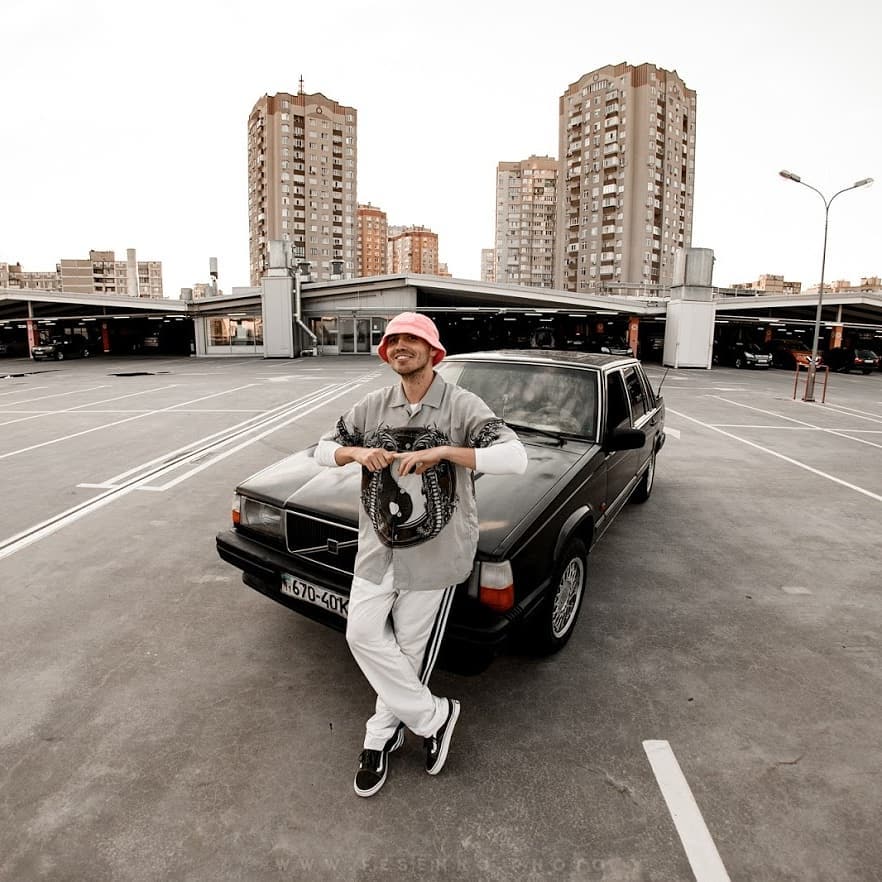 Oleh loved rap since childhood. He is a fan of Eminem and NWA. He composed and recorded his first composition at the age of 15. The student created a diss on his teacher. This caused delight among classmates.
In 2014, the young man performed on stage for the first time. He performed a joint track with local rapper Nashiem Worryk.
For several years, Psiuk performed at minor festivals and local clubs. He hatched the idea of ​​creating a rap group. When he had enough composition projects and good experience with music in his luggage, the guy decided to act. He posted an ad on Facebook that he was looking for like-minded people. Thus, Oleh met two more talented musicians – Igor Didenchuk and Carpetman (this is a pseudonym).
2019 is the date of birth of the Kalush group. Oleh named her after her hometown, although he is the only member from there. Many of the group's songs mention the life of ordinary guys from this provincial town. Kalush offers a collective image of Ukrainian guys from the street with a touch of national color. Honest flow from the hip-hop group quickly won the love of the Ukrainian audience.
In 2022, Oleh Psyuk's project Kalush Orchestra represented Ukraine at the Eurovision Song Contest. The group won with the song Stefania. They set a competition record for the number of points from the audience.
Family: mama Stefania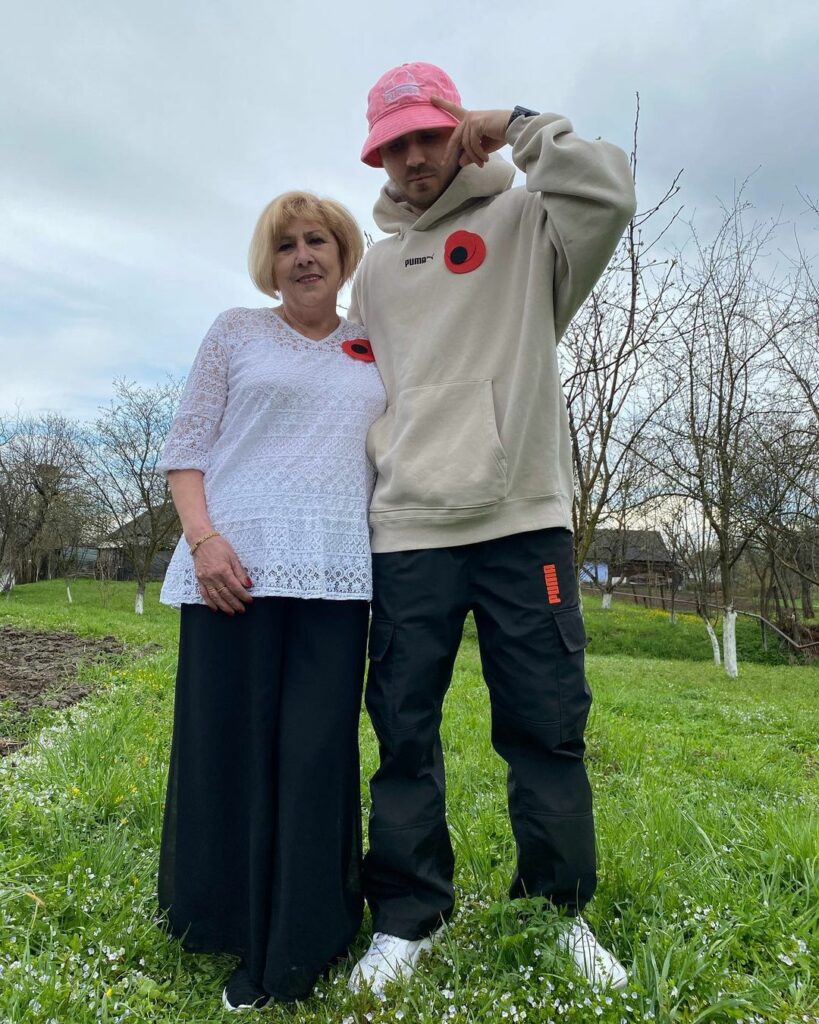 Oleh is very fond of his parents: «My father is very pedantic, he always has everything on time, according to plan. I think I learned time management from him». For mom, he chose more beautiful words. The hit Stefania is dedicated to her. His mother's name is really Stefania.
Later, mama Stefania grew into a collective image of heroic Ukrainian mothers who protect their children. This is due to Russian aggression against Ukraine. Even women stood up to defend their homeland. This is detailed in the video for the winning track, which was released on May 15, 2022.
Personal life
Oleg has a girlfriend. Her name is Alexandra. They have been together for several years. The couple has not yet decided to get married, but this may happen soon. Oleh and Alexandra have a very romantic relationship. The girl often publishes posts on Instagram, which she dedicates to her beloved man.
Oleh Psiuk (Kalush) net worth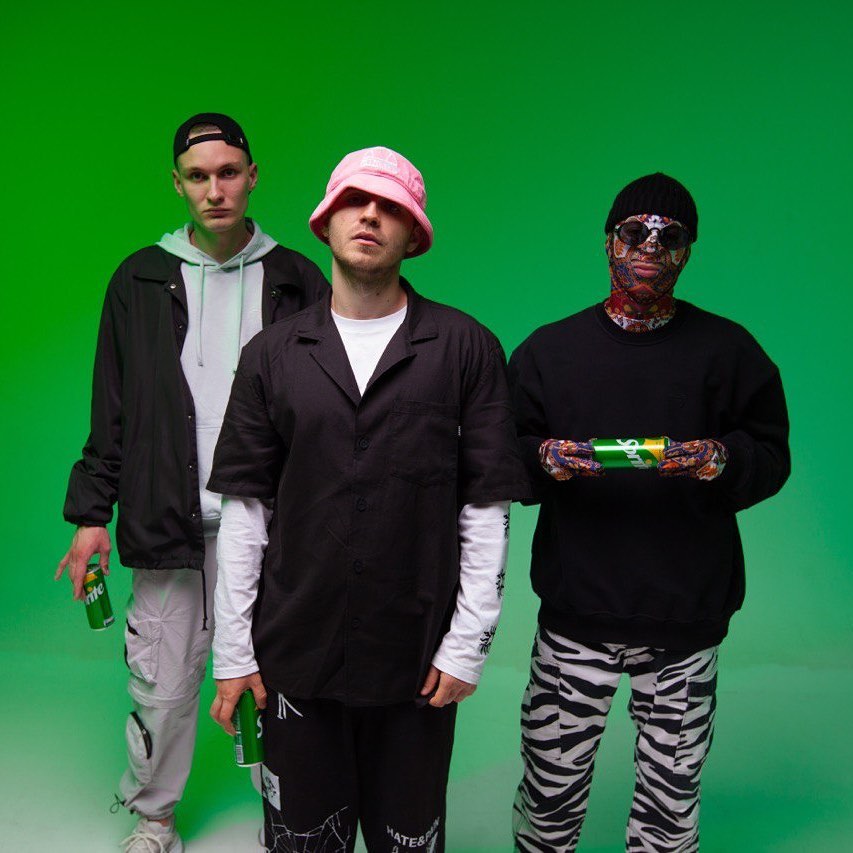 The income of Oleh Psiuk and the band Kalush consists of advertising contracts and performance fees. Real world success came to the man after participating in Eurovision 2022. The European public positively perceived his work. It is to be expected that the musician's capital will soon correspond to his talent.
Kalush (Oleh Psiuk) without pink hat (cap)
The musician always appears in public in the original headdress. Without a pink hat (cap), only close people or bitchy spectators saw him. We have found exclusive footage in which Oleh took off his headdress while participating in the Eurovision Song Contest 2022: