Alessandra Watle Mele is a renowned Norwegian singer and songwriter known for her soulful voice and unique music style that blends elements of pop, R&B, and jazz. Despite her young age, she has already achieved great success in the Norwegian music industry and is preparing to represent Norway in the 2023 Eurovision Song Contest in Liverpool.
Biography: Age, Nationality, Parents
Alessandra Mele was born on September 5, 2002, in the commune of Pietra Ligure, Savona, Italy. Her father is Italian, from Albenga, while her mother is Norwegian, from the town of Stanelle. She grew up in the commune of Cisano sul Neva, where she completed high school. In early 2021, Alessandra decided to move to Norway to live with her maternal grandparents in the commune of Porsgrunn, before relocating to Lillehammer. According to Alessandra, the move was motivated by her desire to connect with her Norwegian ancestry and to pursue her music career professionally. However, Alessandra also admitted that another reason for her move was that she didn't feel comfortable in Italy due to her bisexual orientation. In Cisano sul Neva, the small Italian town where she grew up, free love was not widely accepted. While Italy has very open and tolerant places, small towns can have a closed mentality, which is manifested in negative attitudes and comments from the public, especially when it came to homosexual views.
Career
From a very young age, Alessandra began singing, dancing, and cooking with her mother to the music of Frank Sinatra. She participated in her first singing competition when she was six years old, winning with the classic ABBA song "Dancing Queen." She has always loved singing and even gave several public concerts with her piano teacher Alessandro Collina, whom she studied with for six years before moving to Norway. In addition to playing the piano, she spent the last three years studying singing at the Nati da un Sogno Academy under vocal coach Debora Tamanini. Tamanini once said that Alessandra was a true talent with a unique voice and wished her success in reaching new heights. She also started attending the Lillehammer Institute of Music Production and Industries, a private music college in Lillehammer, where she enjoys studying music. At the age of 12, she won the fifth edition of VB Factor, a local talent show in the Val-Bormida region, Italy. In 2022, Alessandra participated in the seventh season of The Voice – Norges beste stemme, the Norwegian version of the popular TV show The Voice. She passed the blind audition stage and joined the team of coach Espen Lind, but was eliminated during the live performance round.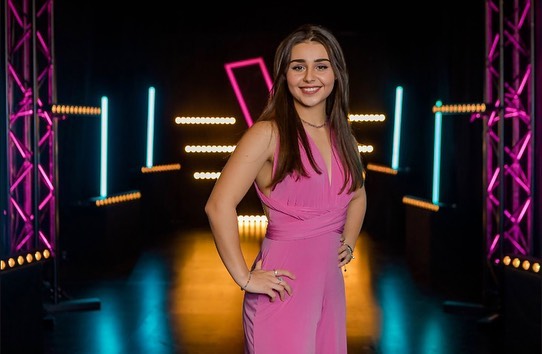 Eurovision 2023
On January 4, 2023, Mele participated in Melodi Grand Prix 2023, the Norwegian national selection for the Eurovision Song Contest 2023. She won the competition, receiving the highest number of points in voting from both the television viewers and the professional jury. The song Alessandra will perform in Liverpool is called "Queen of Kings." It was written and composed in a songwriting camp by Henning Olerud, Stanley Ferdinandez, Linda Dale, and Alessandra herself.
According to Alessandra, her Eurovision entry is based on her own life and her bisexual experiences. She has said that in the past, she felt she couldn't be entirely herself and wants to use music to show society the possibility of being open in sexual relationships. She hopes her musical creation will serve as a springboard for people to overcome internal struggles in the face of society's conservative mores.
Boyfriend or Girlfriend?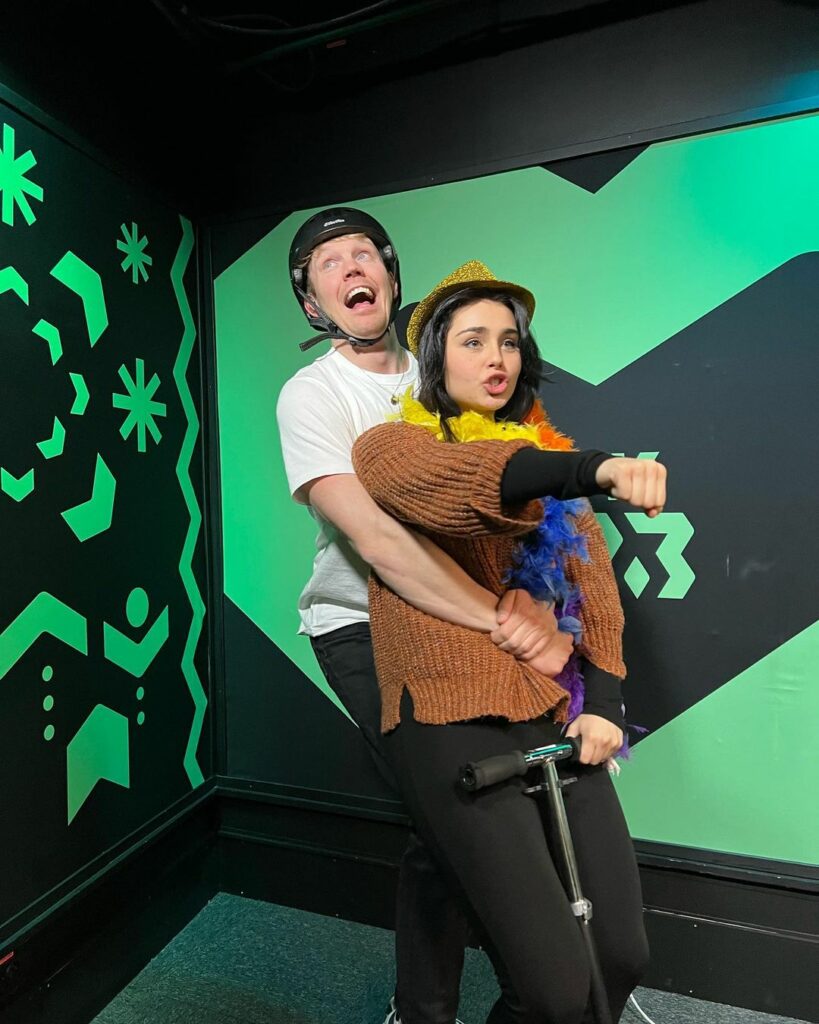 Alessandra Mele is unmarried, but she has a boyfriend with whom she shares a close relationship. He supports her music career wholeheartedly. In terms of her sexual preferences, she identifies as bisexual. However, Alessandra has not disclosed whether she has experienced bisexual relationships in the past or present.