Victor Blud, despite his youth, is already called a legend, there are many records in the list of his achievements, he is a blogger and entrepreneur, and the performances of the Old School Strongmen club he created are extremely successful.
Victor Blud: biography and mention on Wikipedia
Viktor Evgenievich Bashun (real name of a strong man) was born in St. Petersburg in 1991, on March 13. Nothing is known about the athlete's parents, however, some sources contain information that he has a younger sister and brother.
Victor began to play sports in his school years, he says that his parents sent him to the sports section because of his insufficient, as they thought, physical development. Victor crossed the threshold of the gym for the first time at the age of twelve, at fifteen he already began to make his first successes, and at seventeen he won his first award: silver in karate competitions.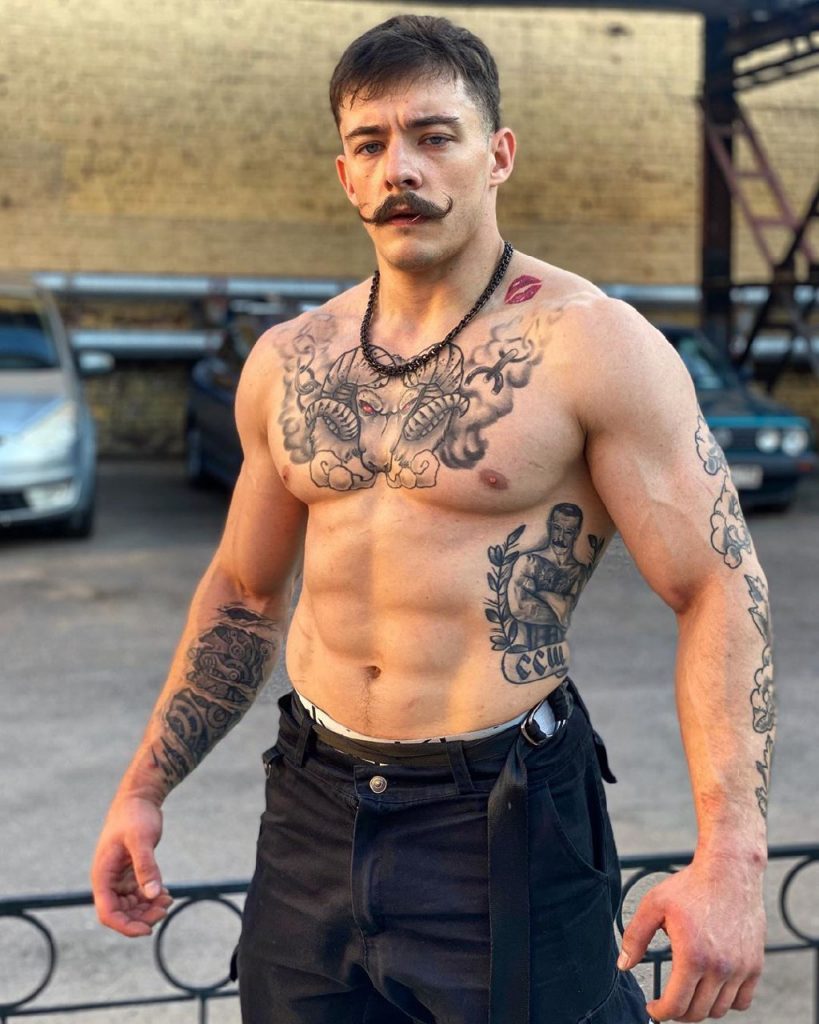 After graduating from school, Viktor entered the Art and Restoration Professional College, but after receiving his diploma he decided to continue his education at the famous Lesgaft University of Physical Education, from which he graduated with a bachelor's degree.
On Wikipedia, the name of the athlete is mentioned in the article "Armlifting" in connection with the record he set.
Viktor Blud: training and records
By his example, Victor shows that any person can improve their health, achieve success in sports and acquire a luxurious physical shape. It is people like him who are called self-made, which means "a person who has made himself."
The athlete says that once he saw a video with kettlebell juggling on You-Tube, he immediately went and bought the first kettlebell, which became a new milestone in his biography. Six months later, the young man's room turned into a mini-gym, in a small room 500 weights and a mattress on which Victor slept could barely fit.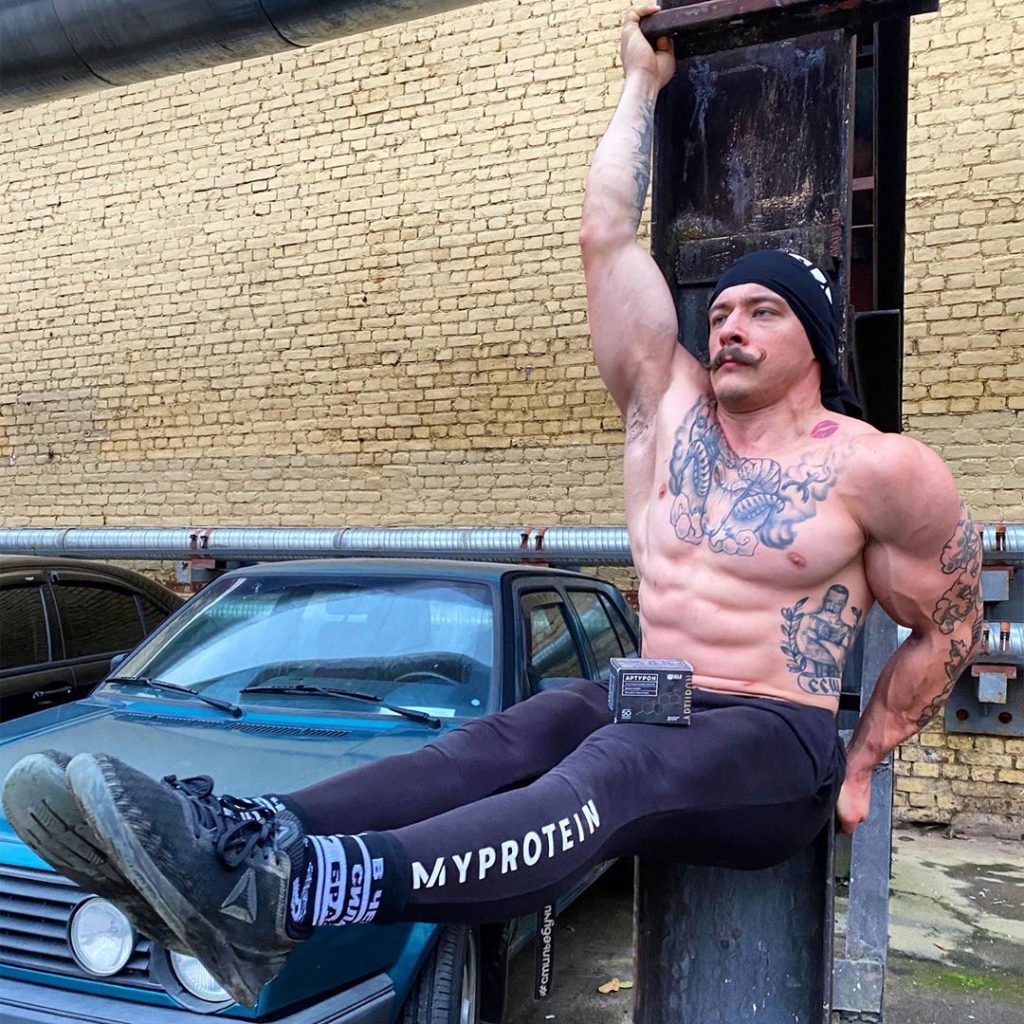 Acquaintance with the amazing story of Alexander Zass, who performed at the beginning of the 20th century in the best circuses of Europe under the pseudonym Samson, inspired the young strong man to revive old traditions. Alexander Kapralov became Victor's like-minded person, with whom he founded the movement "Strongmen of the Old School" in 2013.
According to Victor, he does not have a clear training program, he works out 2-3 times a day, using every opportunity for this. Being at home or outside the city, he performs strength exercises, including with live weight, and stretching exercises, strengthens the press and back, does acrobatics and weightlifting. He also does not adhere to a single nutrition system, however, he prefers natural products, and he treats disputes about whether he is a chemist or a natural, ironically, citing strongmen from the times of Tsarist Russia and his idol, the Amazing Samson, as an example.
Victor's records could be devoted to a separate article. In addition to winning competitions in arm wrestling (in particular, he became the champion of the city championship in St. Petersburg in 2011) and armlifting, his list of achievements includes tearing three decks of cards in front of astonished spectators, and pushing a barbell weighing 90 kilograms, moreover, with one hand , and a deadlift of 190 kilograms, and the conquest of a high-rise building without insurance.
Personal life: does Victor Blud have a girlfriend or wife
The image created by Victor, of course, also played an important role in the development of his career. The muscular, compact body covered with tattoos, the shaved head and mustache worn by the strongmen of tsarist times, as well as the fighting dog that often appears in his photographs, on the one hand, draw attention to the athlete, and on the other, raise questions about his political views. However, Victor is neither a monarchist nor, moreover, a Nazi. You can find out how old the athlete is, whether he has a loved one, from social networks, Victor maintains a VKontakte page and a personal blog on Instagram, and he also has a tik-tok account. In many photos and videos, Victor holds a toothpick in the corner of his mouth, which also attracts the attention of fans, however, girls may not have illusions about the imposing athlete, his heart is busy, and the little girl who can be seen in photos and videos on social networks is his daughter.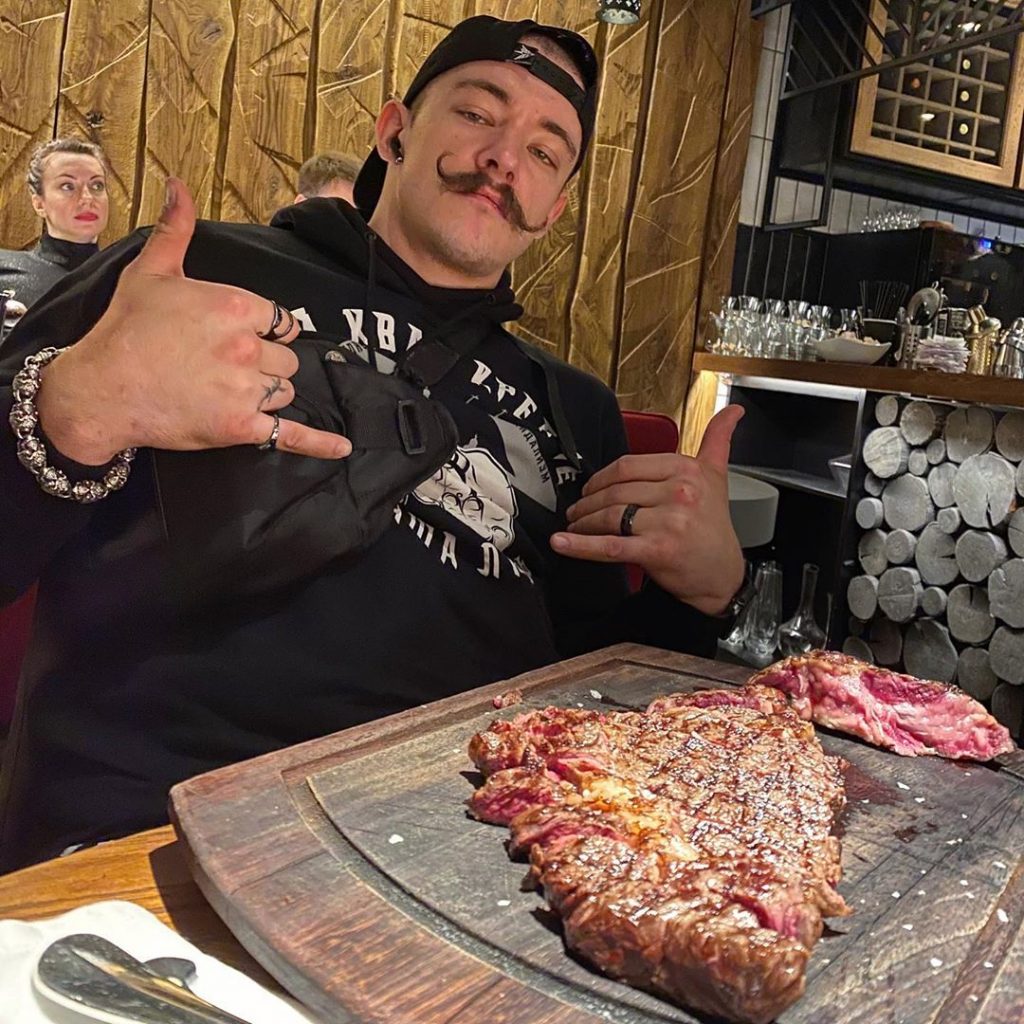 Viktor Blud now
Having found his niche in the show business space, Victor is a successful blogger and entrepreneur, in his store everyone can buy sports nutrition and branded products, merch. Thousands of people follow his work, he develops a YouTube channel, performs at city holidays, takes part in various events and makes good money.
On his channel, Victor gives recommendations and shows how to pump up his neck or biceps, or strengthen his back, and in the Neva club you can sign up for personal training with him. Other weightlifters often appear in Victor's video, for example, Goga Tupuria, and several million people watched his fight, which would be more accurately called a duel, with Alexei Shredder.
Athletes from all over Russia take part in marathons from Viktor Blud and share their successes in social networks. For many of them, Victor is a role model, with initially modest enough data, he managed to build both a successful career and create the body of his dreams: with a height of 1 meter 71 centimeters, he weighs about 75 kilograms, and his forearm girth is 37 centimeters.