Watching a championship game is one of the best experiences a sports fan can have. When the stakes are high, athletes are able to push their bodies and minds to new heights. Some fans focus on the action in the hopes of their team taking home a title, while others are instead focused on the sheer athleticism of certain sports.
But there are a few key ingredients that can turn any major competition into an event that makes the world stand still. For example, India is preparing to host the upcoming ICC Men's Cricket World Cup. The Indian national team is the favorite to take home a global title on their home turf, adding to the allure of the cricket tournament for all fans.
Things like the stakes, the location, and the sport's history all contribute to the popularity of an event. While World Cups, from cricket to rugby to football, are always huge in terms of fandom, we're zeroing in on annual competitions. Keep reading for some of the world's most entertaining sports events that happen each year, drawing in millions of viewers.
Las Vegas Grand Prix
Every Formula One Grand Prix race has its own unique challenges—but it's the Las Vegas event that will include an unprecedented atmosphere. After skipping over Vegas for decades, F1 is officially scheduled to re-launch in late November of 2023. Already, it's become a spectacle for fans thanks to the excitement that Vegas offers.
For example, brands like PokerStars are offering Red Spade passes for certain players, which include a VIP race experience and up to five nights of accommodation. This is just one of dozens of unique opportunities opened to fans of F1 for the upcoming race, which will help catapult this Grand Prix to the top of the list for F1 fans.
NFL Super Bowl
The Vegas Grand Prix is set to be an unforgettable experience for fans. However, the US's biggest annual event is its Super Bowl, the NFL's championship game. The event normally brings in around 110 million viewers. Just like with the Grand Prix, it's the Super Bowl's supporting events that make it so memorable.
The NFL Super Bowl, as many know, also hosts a high-profile halftime show. Similarly, it also includes tons of advertisements from the world's top brands. Depending on the hosting city, there are sometimes surrounding concerts and live events for fans to attend.
Wimbledon
Let's make one thing clear: the professional tennis tournament set in Wimbledon is all about austerity—not side shows and VIP passes. This event has been hosted at the same location since 1877, making it tennis's most prestigious and longest-running event.
When it comes to Wimbledon, the focus for many fans is on this legacy. Because there's so much history surrounding the tennis tournament, it regularly draws in around 25 million viewers—the vast majority of whom are focused squarely on match outcomes.
The Masters
Just like Wimbledon, the PGA Tour is a highly prestigious and historical annual event. This tournament is known as The Masters, hosted each year in Augusta, Georgia. Though it's not as old as Wimbledon (launched in 1934 versus 1877), the private golf club is one of the world's most exclusive. In fact, the Augusta National Golf Club is only open to highly influential golfers—most of whom aren't pros.
This adds an air to the annual event that that drives interest. Professional golfers who manage to win at The Masters are granted a green jacket, which symbolizes their membership within the Augusta National.
UEFA Champions League Final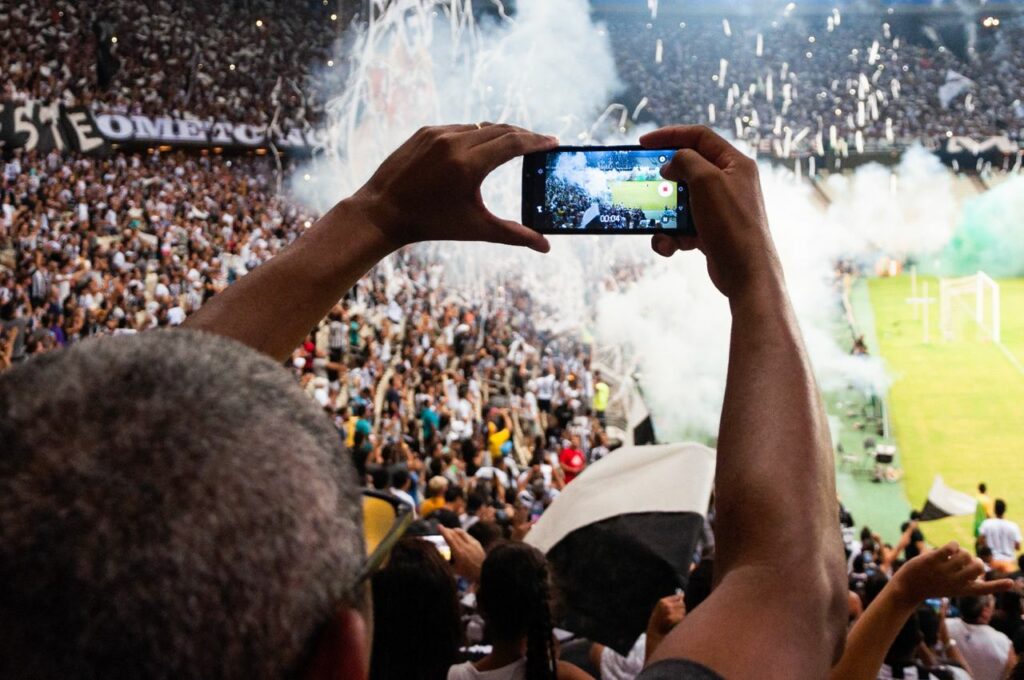 The Super Bowl may command the attention of North American fans, but it's the UEFA Champions League final that brings together the very best in European football. The stakes are obviously high, as teams from across Europe's top domestic leagues battle it out. Because teams come from all across the continent, it creates added interest—similar to the FIFA World Cup.
There's also a halftime show that UEFA has started to develop more closely in the last few years. This is designed to entertain fans who aren't quite as interested in football as others, just like the NFL's Super Bowl halftime show.